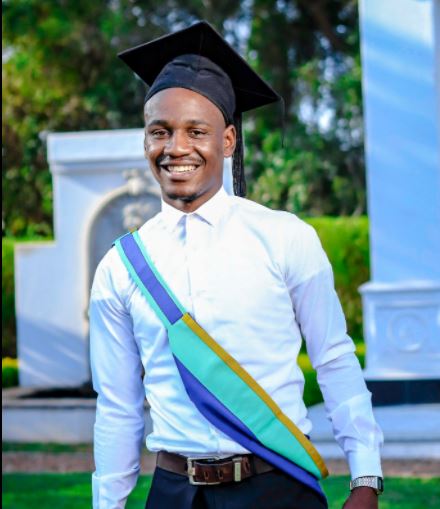 A local student has once again make his community proud as he bags a degree.
The BSc Food and Technology graduate has had many academic and financial struggles, but ultimately decided not to let the negativity stop his progress.
The new graduate proved that it's never too late to turn things around after finally completing his BSc degree in Food Science and Technology.
Dakalo Muluvhu's inspirational story was shared by popular student forum, Varsity World.
The determined young man detailed his continued struggles with academic disappointment and his financial struggles.
It took him eight long years but Muluvhu got through it.
"Matriculated in 2011 with a diploma. Decided to repeat Grade 12 in 2012 because I got rejected by all varsities that I applied to. 2013 I enrolled at the University of Venda in Food Science and Technology. It took me 8 years to finish it because I repeated some of my modules 3 to 4 times," Dakalo added.
"The was a time I was depressed and wanting to quit but told myself to soldier on, that time I had no sponsor, my parents were paying for the fees. "2021 here I am, completed my BSc in Food Science and Technology with a distinction on my research. Moral of the story… Never give up on dreams and goals," he ends the lovely post.
See post below: