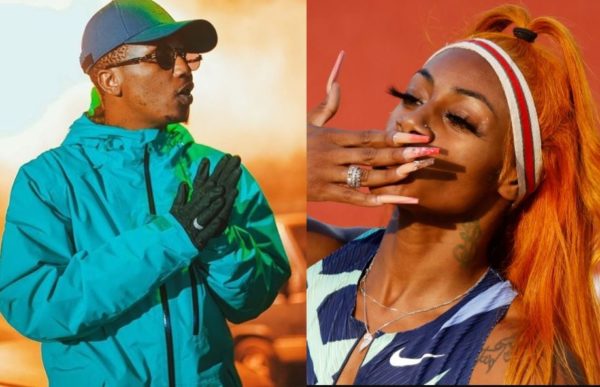 Emtee praises famous American track and field sprinter, Sha'Carri Richardson after testing positive for weed.
Taking to Twitter, the South African trap star calls her a trap queen.
"She's a trap queen," "She's a runner she's a trap star" the SA star said.
According to CNN, Sha'Carri has been suspended for one month from the Olympic team after testing positive for THC, a chemical found in marijuana, the US Anti-Doping Agency (USADA) announced on Friday.
"The rules are clear, but this is heartbreaking on many levels; hopefully, her acceptance of responsibility and apology will be an important example to us all that we can successfully overcome our regrettable decisions, despite the costly consequences of this one to her," said USADA CEO Travis T. Tygart in a press release.
Reacting to the suspension, the sprinter said, "I just want to take responsibility for my actions, I know what I did, I know what I'm supposed to do, I'm allowed not to do and I still made that decision. I'm not making an excuse or looking for any empathy in my case."