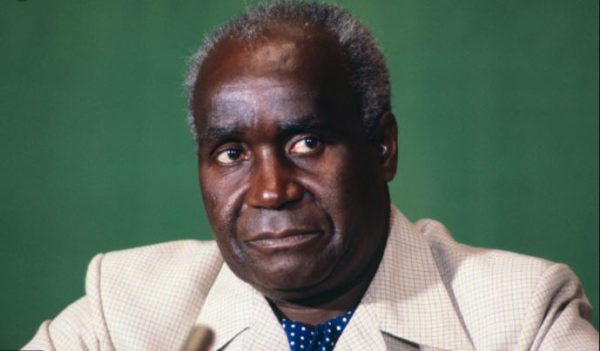 Former President of the Republic of Zambia, Kenneth Kaunda's memorial service is currently holding.
The legend died last month, aged 97, after suffering from pneumonia.
He was one of the last of a generation of African rulers who fought colonial rule, and became president after Zambia gained its independence in 1964.
The service is being held at a stadium in the capital, Lusaka, where foreign dignitaries are paying tributes.
Inside the stadium, many Zambians also waved white handkerchiefs in tribute to the former leader who was rarely seen without one.
After his death, the government declared three weeks of national mourning, with all forms of entertainment suspended.
His body was also taken around the country for members of the public to pay their respects.
Zambia's President Edgar Lungu has also declared public holidays for the days of the memorial and the funeral which will be held in private next week.
Among those at Friday's ceremony were the leaders of Kenya and Ghana, as well as South Africa's President Cyril Ramaphosa, who shared images of the day on social media.
See tweet below:
Tiyende Pamodzi nimu ntima umo.

Let us go forward, one heart, one spirit, united.

Let us go forward, for equality, for justice, for human prosperity, and for a better Africa and a better world.

May his soul rest in eternal peace. #RIPKK https://t.co/SOwuSpryUg

— Cyril Ramaphosa 🇿🇦 #StaySafe (@CyrilRamaphosa) July 2, 2021