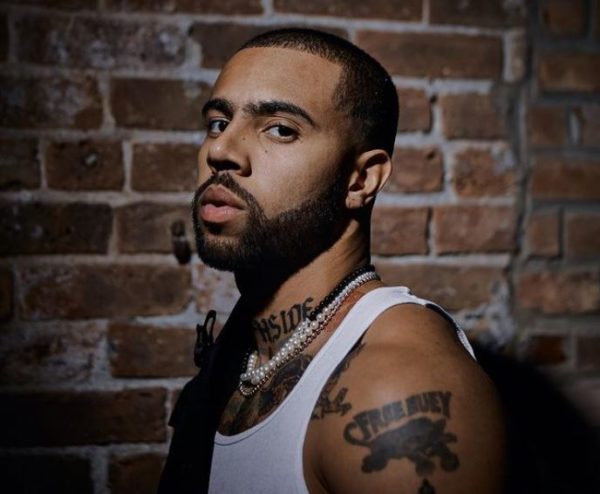 Vic Mensa who is an American rapper and Nadia Nakai's boyfriend will be starring in a movie about the late South African rap star, ProKid.
ProKid, who passed away in 2018 after suffering a seizure, is known for popularizing Kasi rap.
In June, Vic announced working on a movie which location is at SA, "next stop south africa," he captioned Instagram post.
View this post on Instagram
The Source publication says, " The film serves as a tribute to ProKid and seeks to draw parallels between the African and African American experiences."
"The hip hop drama is penned by Actor/Writer Jamie Burton-Oare (Soulful Steps) and Writer/Director Skye Dennis (Myra's Angel), who will also direct. In addition to Oscar winning costume designer Ruth E. Carter, who is making her directorial debut. African/American is being produced by Actor/Producer Lanre Idewu (HBO Max's South Side), Hall and Dennis for A Mama's Boy Productions and Rashidi Hendrix (Hulu's Set the Record Straight: The Jam Master Jay Case) for Metallic Entertainment."
Here's a detailed report about ProKid's rap career.
The Soweto-born artist is known for helping popularize rapping in a mixture of both English and "vernac" (IsiZulu and South African township slang), also known as Kasi rap. To help create the critically acclaimed album "Heads and Tales," Syd Money assembled a group who later became some of the most prolific South African hip hop producers to this day. Those familiar will recognize the names Draztik, Omen, AMU, Dome, Dplanet, Hoodlum, Beatmaker and Nyemz.
Together, they changed the course of South African Hip Hop forever. ProKid's albums Heads & Tales, DNA and Dankie San are considered 3 of the most influential albums in South African hip hop history. His most popular songs include "Soweto" and "Wozobona".