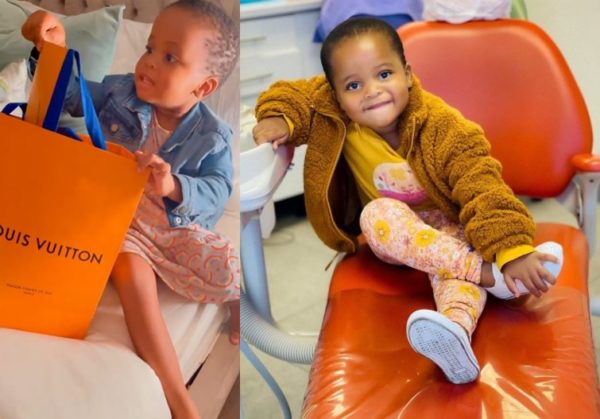 Sbahle Mzizi has once again done one of the cutest things you will ever see on the internet today.
In a video shared on the cuties Instagram page, her mother, who is also a popular South African actress, Ntando Duma gifted Sbahle a Louis Vuitton item.
The video shared was all about unwrapping of the item, but Sbahle's reaction to the gift was more captivating than the gift itself.
After unwrapping, she found a LV perfume, and she was wowed.
The 4-year-old requested that Ntando sprayed her with the new perfume and she further expressed gratitude.
View this post on Instagram
Ntando is really spoiling her daughter with goodies, and we are happy seeing this.
Many weeks ago, the actress announced building a house for Sbahle after completing her mothers own.
Afterwards, she confirmed that her daughter is now a house owner.