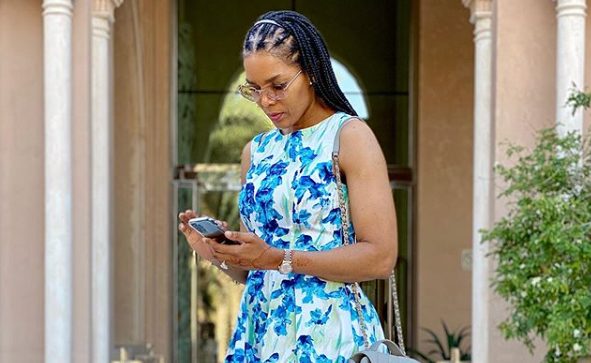 Connie Ferguson has taken to her social media to pen down touching message to her late brother.
The star revealed that her big brother has passed on.
Taking to Instagram, Connie thank God that she was able to spend some time with him on her father's birthday.
The actress stated she, her brother and Tony are like the three musketeers growing up.
Connie said the last moments on earth was painful and uncomfortable.
"Budas, I thank God that I was able to spend some time with you on Pops' birthday.🙏🏾 After so many years! I believe this was God's' way of giving us the opportunity to say goodbye, to build final memories together, and to celebrate life one final time together.🙏🏾 You, me and Tony were the three musketeers growing up. So many memories that just bring a smile to my face!🥺 Your infectious laughter, how you would slap me on the shoulder when you burst out laughing!😂 Your special signature walk swinging your arms to the back! So many memories!😢 I love you big bro.❤️ I will never forget you.😢 I'm sorry your last moments on this earth were so painful and uncomfortable!💔 Rest now. God has taken that pain away. You join the angels that advocate for us daily on the other side.👼 Give my love to Moms.❤️She's waiting to welcome you with open arms! I love you big bro. Now rest ANGEL."
See post below:
View this post on Instagram