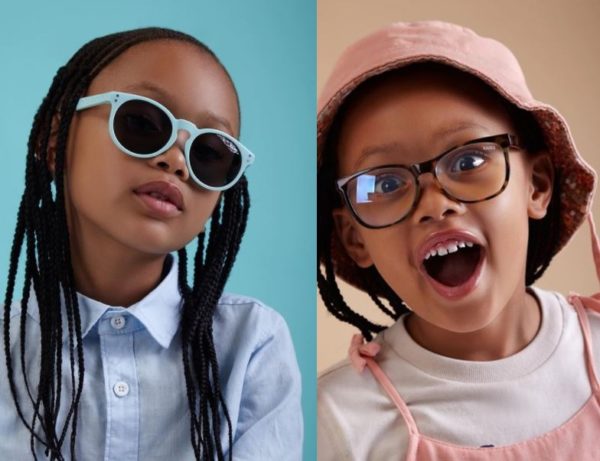 Kairo Forbes who is celebrating her 6th birthday today, 8th of July is a boss baby.
You might be wondering why she's called a boss baby – Well, at a young age, the cutie has garnered achievements some adults are struggling to make.
We are not mocking the adults, but we are here to appreciate the little girl's success.
Kairo is blessed with two parents who are at the peak of their career, and famous beyond the boarders of SA – They are DJ Zinhle and AKA.
Lets take a look at the 6 boss moves she's made within 6 years of her life.
1. In 2019, Kairo partnered with DJ Zinhle's wrist watch brand, Erabydjzinhle
"Guys. I did it!!!! I have partnered with my mommy's brand @erabydjzinhle to create a beautiful watch that I know you'll love. It's for all the little princesses," she said.
View this post on Instagram
2. She has 1 million followers on Instagram
On her 5th birthday in 2020, the young girl celebrated a milestone, as the number of her IG followers reached 1 million, which is a huge win for most celebs. Though, the page is managed by AKA's mother, Glammy Lynn Forbes.
3. Kairo's Show
In 2020, AKA announced that his daughter is having a show on the way, and in the show, Kairo will be seen unboxing toys. However, the show is yet to be aired.
Are y'all ready for #TheKAIROShow 🎀

— AKA (@akaworldwide) June 8, 2020
The Kairo show will literally just be her unboxing new toys every week … and someone WILL pay for it.

— AKA (@akaworldwide) June 8, 2020
4. Kairo hosted a show by M-Net and Disney
M-Net in partnership with Disney celebrated the coming up of Frozen 2 in 2020, and Kairo hosted the virtual play-date, where other kids streamed Live.
Get to the bag 💼 baby. https://t.co/aduQcVPoTB

— AKA (@akaworldwide) July 23, 2020
5. Kairo launched new range of sunglasses 
DJ Zinhle announced collaboration with her daughter on a new range of eye glasses.
"So proud of this collaboration with my superstar @kairo.forbes… @erabydjzinhle is excited to introduce to you our new range of Kairo Sunglasses," the DJ said.
View this post on Instagram
6. Kairo is an independent young girl
While, some adults a still striving to gain independence from their parents, Kairo's parents confirmed that she knows how to manage situations all by herself.
Speaking in an interview, Zinhle said: "Kairo's independence comes from me and Kiernan (AKA) always being on the road."
"I'm so blessed, she's so amazing. She's very independent, super-kind, very affectionate, very decisive, more decisive than me.
"I don't know where she gets it. I'm a new parent so I don't know if we taught her that or whether she came like that if there's a pre-package that you get. She's super-independent and I think the independence comes from how Kiernan and I are just always on the road and  always at work."