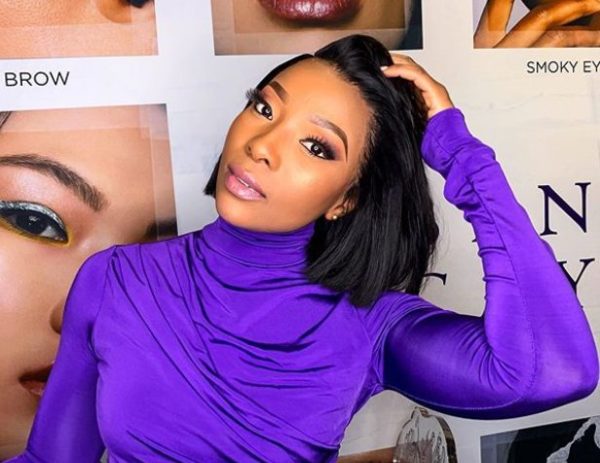 Pearl Modiadie has taken to her social media to share her view on how people shame others for making decisions when it comes to having kids.
The mother-of-one stated that most people gets ashamed for not having a child and when they eventually have one, they get shamed for not giving birth after the child.
Pearl said: " You get shamed for not having a child. You eventually have one when you're ready and then get shamed for not wanting siblings for your child."
Her tweets brought reactions from people most especially mothers who felt people who do this are being wicked.
Some even went on to share their experiences.
One said: "Am 31 and don't have a child, if you can hear the shame from my relatives ijooo it's unbearable, one of my cousin sisters told me to my face that I should just find any guy to impregnate me since am working and to them, it's like am struggling on finding a stable partner…"
Another said: "Am 35yrs with a 16yrs old n no plans for another, am shamed for not having another. I was shamed for having her at 18, it moved to having a child out of wedlock, now it's not having another," she tweeted.
Pearl also made it clear that she is not planning to have another baby anytime soon after a tweep asked her to go for a second baby. She said she had a scary pregnancy.
See tweets below:
You get shamed for not having a child. You eventually have one when you're ready and then get shamed for not wanting siblings for your child. 💀

— 𝐏𝐞𝐚𝐫𝐥 𝐌𝐨𝐝𝐢𝐚𝐝𝐢𝐞 (@PearlModiadie) July 9, 2021
Lol, no!
I had very bad PPD and pregnancy as a whole was very scary for me especially the birth so it's going to be a long while until I even consider it again.

— 𝐏𝐞𝐚𝐫𝐥 𝐌𝐨𝐝𝐢𝐚𝐝𝐢𝐞 (@PearlModiadie) July 9, 2021
I'm the only child but grew up with my 2 cousin…both were raised by Mama since they were 2yrs oll, daddy died when I was 13 Mommy when I was 21 guess what after Mommy death my 2 cousins left me and went to look for their siblings. As I'm speaking my 2 cousins are staying at thei

— Masie (@masie4kumnandi) July 9, 2021