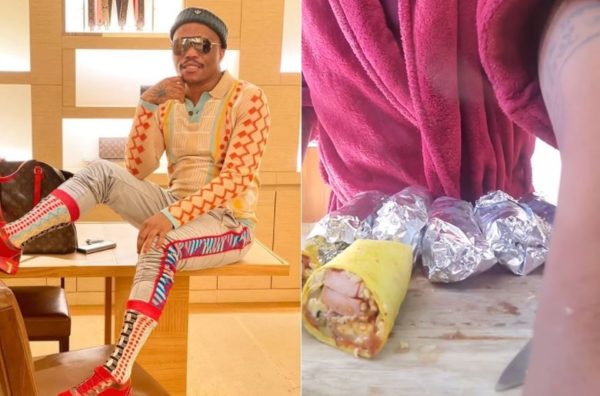 Somizi Mhlongo is a skilled chef who is saddened at how people waste food.
Taking to social media over the weekend, the radio star illustrates to fans how to avoid wasting food after it expires or remnant.
In the video, Som, made breakfast for himself and said rather than make thrash out food remnant, you can make excess and give it to people on the streets.
The media personality is soft hearted and ever willing to help those in need.
He also urged people to check expiry date of food in their refrigerator or store, if there's anyone that's about to expire, they could share it with people who needs them.
Making himself a good example, he revealed 6 other wraps of breakfast he made, and said he's set to share his breakfast with some persons on the street.
View this post on Instagram