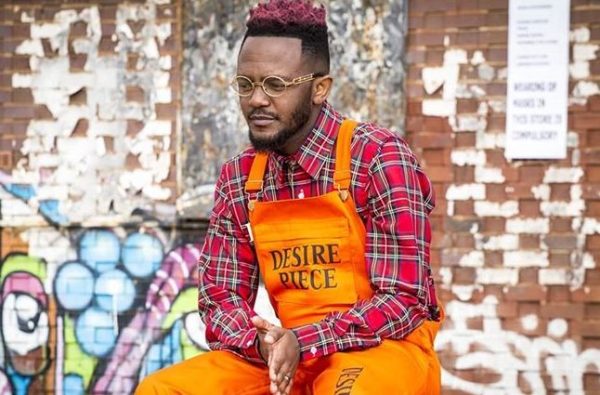 Kwesta says he has nothing to do with Ayanda Jiya's problem as regards her latest EP, Queen.
The rapper urged publications to retract with immediate effect all of their published articles on his involvement with the EP distribution.
It was reported that the father of two lost money after producing and featuring on one of the songs off Ayanda's EP.
"Kwesta produced Love Me which is featured on the EP and due to Ayanda not seeing eye to eye with her producer, he apparently lost money. Boitumelo "Zeph" Mhlongo, her producer claims to have ownership of her EP, but Jiya argues otherwise," Zalebs reported.
Speaking with Sunday World, Ayanda said: "I wrote the songs and sent them to him for production in his studio and also contributed financially for the production of the EP.
"So what happened was that he wanted 50% of the royalties of the EP and royalties from my gig. I was not comfortable with giving him 50% of my performance fees because that meant that he would be entitled to an equal share of all my gigs even if he does not go to perform with me," she said.
However, Kwesta claims it's all false information and all he did was to just feature on the EP.
"It is with great concern that Kwesta has been included in tabloids pertaining Ayanda Jiya's lates EP: "Queen" being removed from digital music platforms. Kwesta only involvement in this EP was a feature on a song titled "Love Me", produced by Zeph. The song was sent to him to add a verse, of which in conclusion he did and returned to the artist," Duma Collective on behalf of Kwesta said in statement released.
Read full statement below:
View this post on Instagram