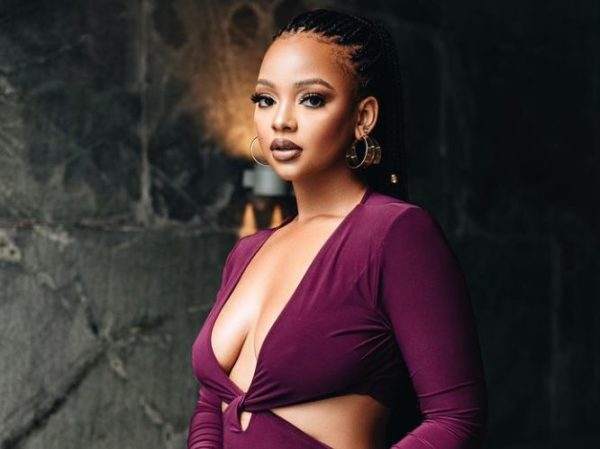 South African beauty influnencer Mihlali Ndamase takes to Twitter asking when Mercedes Benz store will be looted.
"When are we looting Merc," she said in a now deleted tweet.
South Africans are now divided over the tweet, as some claimed it's a joke, defending her, while others feel she's influencing people in a wrong manner.
Mihlali must just know that this is no time for jokes ,, but am not surprised she has always been like that ..claiming to be be an influencer
Influence what looting ? .. let's not defend stupidity ca 😏🚮 pic.twitter.com/0cPNOM4SaD

— Pabi Dior 🐦 (@Paballo_Thabete) July 13, 2021
So y'all are busy defending mihlali for posting such stupid tweet in the middle of the crisis but if it was peral Thusi you'd be attacking her now. Yeah neh mzansi 😏😏🙄 pic.twitter.com/XADrMyhtPX

— Billy Hernandez 💯🧒🧒 (@Stenfordm1) July 13, 2021
Y'all are trolling Mihlali for nothing,I mean we know as a country we usually make jokes about almost everything weather is good or bad.
She was JOKING but you guys took it way personal because it's "Mihlali" but if it was someone that is not known y'all would have found the joke

— Calvin (@_calvinrsa) July 13, 2021
You people are such Hypocrites. We've been laughing and posting about looting and now when it's Mihlali its a problem? Wena nje futhi Hazel, shut up ngoba wixoki. Mihlali is smart and better than most of y'all. Y'all are just haters. Rha! pic.twitter.com/RPiCjSJ2GN

— Philile Hlongwana ❤️ (@Philile29029949) July 13, 2021
Not yall comparing Pearl and Mihlali, we like Mihlali and she's always joking cha🤣

— Pink Matter💓✨ (@nhlanhlangwaqa) July 13, 2021
But here's the thing, when you're a public figure, you assume a certain role and there's a certain standard people hold you to. People saying Mihlali can't even joke b/c it's Mihlali have me thinking that's exactly how it is. Mihlali chose to be a public figure and that comes

— is'Kefiboo🕯 (@steffno_) July 13, 2021
Girl your whole life you've been praying for the day Mihlali post something you can use to repost and get your 2 min fame I'm happy for you 💀. I want her to post an apology statement nje ngawe and call it day ❤️

— saze saphila isi yho ha.a (@caroline_sotho) July 13, 2021
so the person that posted "when we looting iphone store" is not being bashed but Mihlali is? for joking as well 😂 it must be hard being a celebrity yo 💀

— Karabo M (@m_karaabo) July 13, 2021