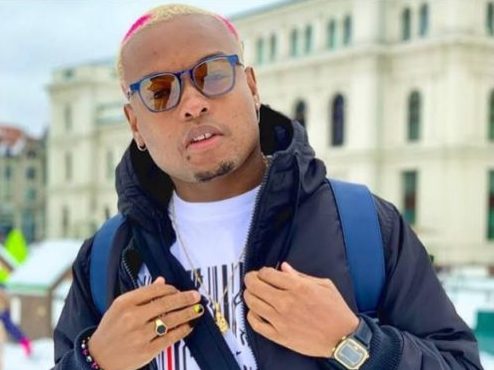 K.O has revealed an important fact so many people do not know.
The star made it known through a recent interview on YFM.
K.O's real name is Ntokozo Mdluli revealed he's Siya Mduli's blood older brother.
This brought surprise to the host who thought Siya was related to Ma-E.
Checking through Siya's Instagram, it can be seen that Ma-E featured on his photos more than K.O.
Siya is also a talented agent and many are proud of his hardwork.
"Some people might know…my yougest brother is AKA's road manager, his name is Siya. Blood, blood, blood," K.O said.
On assumptions that Siya was related to Ma-E, he explained the connection saying, "They are best buddies. He was managing Ma-E at the time. That's my little brother."
Watch video below: