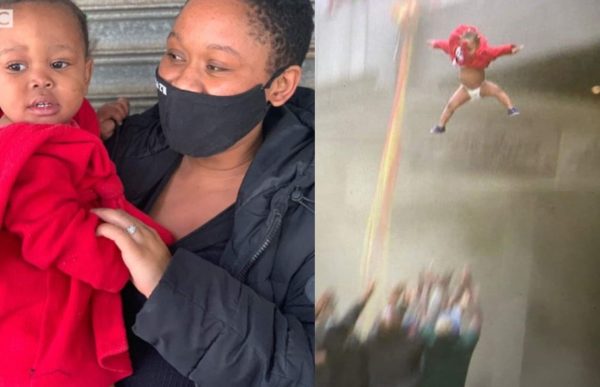 South Africans are at awe of how a baby got saved from death despite the chaotic situation of the country.
It was reported that a building was set on fire by looters, and the mother of the child threw her baby off a roof for safety.
Amazingly, there were kind hearted men set to save the baby.
After the video went viral on social media, peopled crowned those that saved the baby heroes, and some claimed the baby is brave.
Music producer, Prince Kaybee also reacted to the video saying:
"We need heroes not people that are going to encourage you to loot on a big platform like Instagram! A building set alight by protestors with people inside, a mother had to throw her baby off a roof luckily strangers were there to save the day. Save your neighbourhood."
View this post on Instagram
The building was burning with tenants inside + (the mother n daughter) on second frame. She had to release he baby from a first floor to the people you see on the first frame

— Mikhenso (@Poshiluva) July 14, 2021
When they say it takes a village🙏🏾. Kudos to everyone who played a role on her safety

— Siphesihle Khumalo (@one_tw0) July 14, 2021