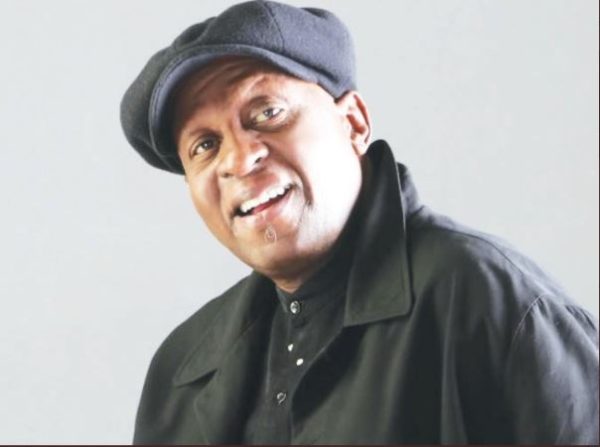 South African celebrities are shocked by the passing of the legendary veteran Tshepo Tshola, and many have taken to social media, paying tributes with beautiful and heart-melting words.
Some shared videos and snaps of memories had of and with the late legend, while others expressed how pained his death caused them.
"It breaks my heart to hear these news , Words cannot even begin to express our sorrow. I'm praying that God gives us all the strength & comfort to get through this difficult time. The world has lost an incredible life," Rebbeca Malope said.
"STOP THE WAR" by Sankomota has never been more relevant! RIP TSHEPO TSHOLA 😞 #TshepoTshola pic.twitter.com/fN4YivCAtL

— Aewon Wolf (@AewonWolf) July 15, 2021
We are saddened by the passing of legendary songwriter and musician with a distinct voice, Tsepo Tshola. We extend our deepest sympathies to his family, friends and colleagues.
May his soul rest in peace. 🙏🏾🕊️#RIPTsepoTshola pic.twitter.com/T5XbLuPkwi

— The SA Music Awards (@TheSAMAs) July 15, 2021
Legendary musician and songwriter, Tshepo 'The Village Pope' Tshola, has passed on. The South African music industry has lost yet another pioneer and musical giant. May his music live on and inspire future generations. Condolences to his family, friends, & fans. #RIPTshepoTshola pic.twitter.com/F0TCkd0NPN

— SAMRO (@SAMROMusic) July 15, 2021
Rest In Peace to Tsepo Tshola The Village Pope. His music carried me through a really weird time in my life as a young boy in John Mitchell Primary school. When no one understood what I was going through, his music carried me. #RIPTsepoTshola pic.twitter.com/dTVBzpDa2P

— DJ Franky (@FrankySA) July 15, 2021
Ho lokile is going to be tough to hear. Ha ke alright 😭 #RIPNtateTshepoTshola

— Dineo Langa (@therealdineo) July 15, 2021
Ho Lokile🙏🏿 REST IN POWER "The Village Pope" pic.twitter.com/zBkxj6eK38

— #Ma-E (@MaEzeeDoesIt) July 15, 2021
RIP TSHEPO TSHOLA .

I was just jamming to his song 2 days ago 💔💔.
Your music will live forever in your heats #RIPTshepoTshola pic.twitter.com/uFRbHB8EUO

— Chymamusique (@Chymamusique) July 15, 2021
R.I.P #TshepoTshola 😞🕊💔

— Euphonik™♛ (@euphonik) July 15, 2021
— Don Billiato (@casspernyovest) July 15, 2021
Rest easy Ntate 🖤🇿🇦 pic.twitter.com/ViFnglTF6I

— MlindoTheVocalist (@MlindoRSA) July 15, 2021
Rest In Peace #TshepoTshola 🕊 pic.twitter.com/g0TFO8GfZi

— KhuliYano (@KhuliChana) July 15, 2021
It breaks my heart to hear these news , Words cannot even begin to express our sorrow.
I'm praying that God gives us all the strength & comfort to get through this difficult time. The world has lost an incredible life .🕊❤️🙏
R.I.P Tshepo Tshola #TheVillagePope #TshepoTshola pic.twitter.com/5PrZohiKMy

— Dr. Rebecca Malope (@DrRebeccaMalope) July 15, 2021
Rest well King. Thank you for your gift of music, thank you for allowing God to use you in a mighty way. We will see you in the morning.🤍🕊

Home sweet home!#TshepoTshola #BeaulahLand pic.twitter.com/neTYNXhmmQ

— Joyous Celebration (@JoyousSA) July 15, 2021