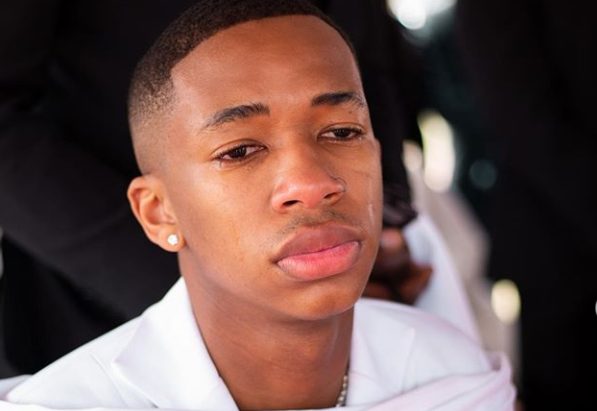 Lasizwe celebrates 23rd birthday today, 19th of July; friends and family have taken to social media to pay tribute to the young star.
The YouTuber is known for putting smiles on the faces of people, but his life isn't all rosy as it seems.
Since he came to limelight, a year doesn't pass without Lasizwe not experiencing any form of heartbreak.
Below, we're going to check out 5 times he got seriously heartbroken.
1. Death Of His Mother
The comedian constantly speaks of how he misses his mom, and in June, he celebrated her birthday, revealing it's been 5 years since she passed on. He wishes she was still alive to witness his wins.
2. The passing of his Father
Lasizwe shares the same father with Khanyi Mbau, as they are known to be siblings. The actor was shocked by the death of his father in 2020, and he was seen crying on the day of his funeral service.
3. The day his crush got married
He confessed to be heartbroken the day his crush got married. "He got married! I wish him all the best in his marriage. There goes my crush," he said.
4. An ex-boyfriend deceived him 
It was such a memorable day for the actor's followers, after he took to social media, pouring out his heart on how his boyfriend deceived him.
5. Relationship with Cedric Fourie ended in tears
The comedian has lots to say when it comes to relationship, as he goes from one sad-ending relationship to another. Speaking about his friend and ex-lover, Cedric Fourie, he revealed that it ended in tears.