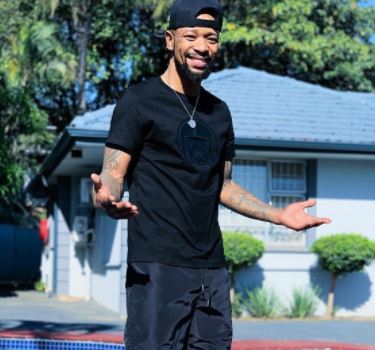 SK Khoza's assault case is still on as a new information has been revealed.
In June, the star landed himself into hot water following a recent incident at a petrol station.
SK and his fiance, Mandy Hlongwane are in a legal trouble after they got involved with a cashier at the store which ended up them hitting her face.
The woman working at a Gauteng petrol station has sought police protection after being hit in the face with a scanner during an altercation with Khoza and two ladies he was with.
According to reports, police detectives have finally questioned SK and the woman, who is his sister Nonkululeko Khoza, about what unfolded on the day.
An Eyewitness also testified about what they saw and the stories are polar opposites.
Welcome Masuku, who was reportedly present when the incident took place, claims that SK and his sister,
Nonkululeko, were very rude and aggressive towards the cashier, whose name is Sifiso Ngcobo.
"I then told her to stop beating my brother with the flowers on his face [and that] she must respect the man. She started swearing at Sthembiso. I never assaulted anyone," she was quoted as saying, adding that had Ngcobo truly been assaulted security would have been called.
SK also claims that Ngcobo was not assaulted, but admits to swearing at her when she refused to call him by his birth name even after telling her several times that his name is Sthembiso Khoza.
He claims that he was very angry when Ngcobo repeatedly called him by his character name on The Queen Mzansi, which is Shaka Khoza.