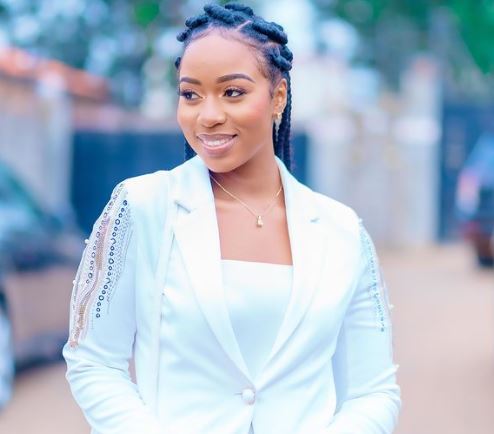 Diana Marua has decided to open up on her childhood story and she is sad that she never found peace.
The star shared this through YouTube with her, Mitchell as they spilled so many things which got her fans crying under the comment section.
The two have been supporting each other and they are always happy whenever they have the opportunity to spend time together.
However, what shocked so many was behind all the happiness and smile the two still hold on to a sad memory caused by their father when they were young.
According to them, they wanted to share their story to inspire others.
They made it known that things did not work between their parents and their mother left so the two were raised by their father.
Diana went on to say that being the first born, she had to assume the role of mother to her little sisters.
Like many African parents, Diana's father chose corporal punishment thinking that will make them grow up into responsible adults.
Marua added that at the time, she kept on questioning why God let her mother leave and they had to be raised by a tough dad.
She also noted that not all days were tough and they kept on hoping things would one day be better.
See post below:
View this post on Instagram
Watch full video here: