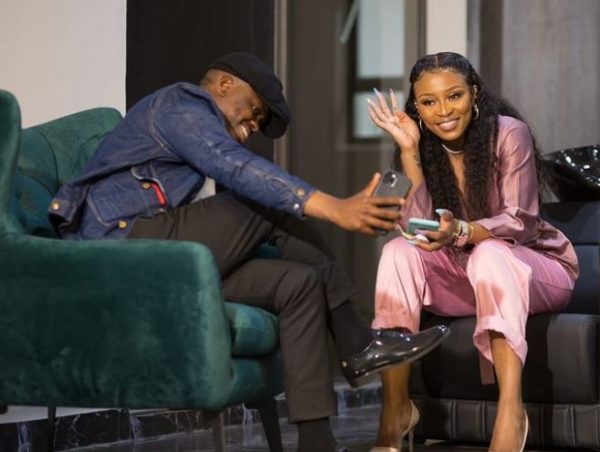 DJ Zinhle opens up to fans about her life during a Question and Answer session on Instagram stories.
Fans asked questions about her life, career and boyfriend, Black Motion's DJ Bongz Murdah.
One of the questions asked is that "How did Bongani show you that he likes you?"
In response, Zinhle narrated a sweet act from Murdah that melted her heart, and also confirmed to her that he really likes her.
"I found a vinyl record from my old collection, on the cover was a letter I wrote to my dad after he died in 2010. I don't even remember writing the letter but I was super emotional when I found it. Bongani took that record, sampled it and made a song for me," she narrated.
Another fan asked who was her best DJ aside her, and she went straight to choose her lover, DJ Bongz.
It's been rumored that the two are expecting a baby soon, as Zinhle keeps dropping hints of being pregnant.