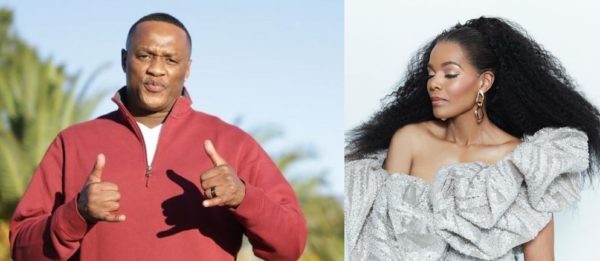 Jub Jub recently took to his social media to encourage Connie Ferguson following the funeral of her late husband, Shona Ferguson.
The Queen producer and actor was laid to rest on Wednesday, 4 August in Johannesburg following his passing last Friday.
The Uyajola 9/9 presenter advised the widow of the late TV producer and actor to remain focused for the sake of her family.
The Uyajola 9/9 presenter shared a short video of Shona sharing a joke with his family while he was still alive.
Tagging Connie in his post, Jub Jub said he can't believe that Shona is no more.
He said: "Still can't believe it big bro…..Robala ntja mme o robale ka kgotso….le fatse le ha le kgoreLoudly crying face #ripshonaferguson, @Connie_Ferguson please be strong ousi for the rest of the family."
See post below:
Still can't believe it big bro…..Robala ntja mme o robale ka kgotso….le fatse le ha le kgore😭 #ripshonaferguson, @Connie_Ferguson please be strong ousi for the rest of the family #Shonaferguson #shonafergusonfuneral pic.twitter.com/sd9Pd1AirB

— Jub Jub (@official_jubjub) August 4, 2021