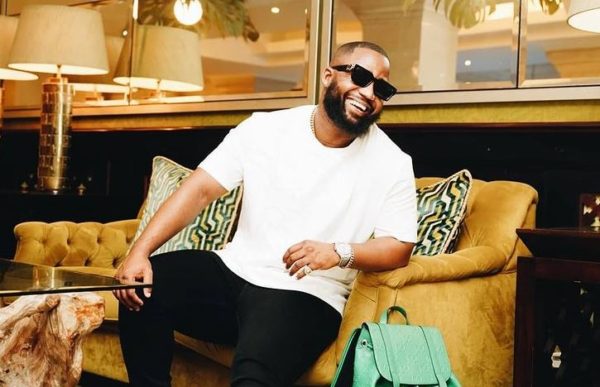 Cassper Nyovest had a conversation with fans on Twitter, about how he stopped taking drugs.
The rapper has once revealed that he doesn't take drugs, and he's firm about the claim.
A curious fan asked if he takes weed, and he revealed he doesn't, though he drinks alcohol, but in a responsible manner.
Nah, I don't smoke weed king. https://t.co/aKRQ7o4mSb

— Don Billiato (@casspernyovest) August 17, 2021
Yeah, responsibly. I handle my liquor very well. https://t.co/i9aaO2QBPe

— Don Billiato (@casspernyovest) August 17, 2021
Mufasa revealed he smoked weed when he was young, but not anymore.
"I smoked weed when I was young and impressionable. Just fell into peer pressure from friends, I got nothing from it and had a bad experience. I am glad I quit early. I don't like weed, I don't like drugs nje. A lot of people get angry when I say that but it is what it is," he tweeted.
I did Mabhida and Global citizen back to back. No drugs on this side!! Just passion and adrenaline!!! https://t.co/nVuMQ3XEKz

— Don Billiato (@casspernyovest) August 17, 2021
Cassper said he had a bad high and stopped to smoke weed.
"I just quit hey. Had a bad high and swore never to touch weed again."
The rapper further revealed that he enjoyed his first high.
"I only enjoyed my first high cause I was just laughing nje. I don't remember enjoying being high again. Weed is not for me. I'm good. I enjoy my spuzeli, thats it. No drugs. I also see my friends who smoke and how slow and incompetent it makes them and I'm just like nah. Ke shap," Cass said.
I just quit hey. Had a bad high and swore never to touch weed again. https://t.co/gxFwTwDxS8

— Don Billiato (@casspernyovest) August 17, 2021
I only enjoyed my first high cause I was just laughing nje. I don't remember enjoying being high again. Weed is not for me. I'm good. I enjoy my spuzeli, thats it. No drugs. I also see my friends who smoke and how slow and incompetent it makes them and I'm just like nah. Ke shap https://t.co/1xK6CYWAYE

— Don Billiato (@casspernyovest) August 17, 2021