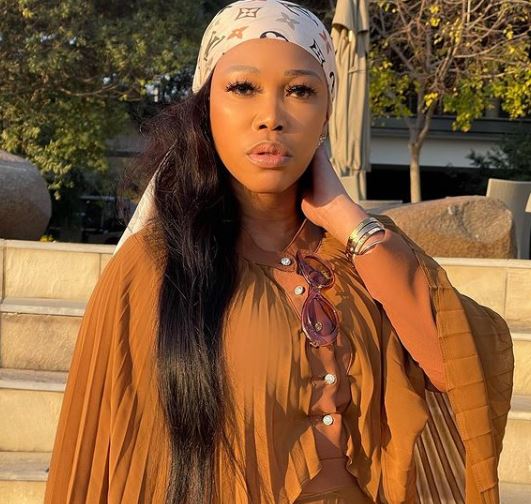 Sonia Mbele recently spill the tea on Podcast and Chil.
Mac G had the star as his recent guest as she spoke about her childhood and her upbringing, to casting in major productions and how casting directors would ask her how far is she willing to go for lead roles and of course her Generations career and whether she and the late Menzi Ngubane used to date or not.
Sonia who is a divorcee, spoke about her dating life and whether or not she is looking to get into a relationship.
Sonia said she has never dated someone she has worked with and that is when the late Menzi Ngubane's name got brought up.
She then said "No we never, not even once." she responded.
"Like to a point where we even said goodbye, we respect each other's spaces I would not call him at home, ever."
"There were boundaries that should not be crossed and we never crossed one single one. It was highly professional," she said.
Adding that people never believe her when she said that.
She even said that when people wanted to get in contact with each other they always contacted the production team.
Watch her interview with MacG below: