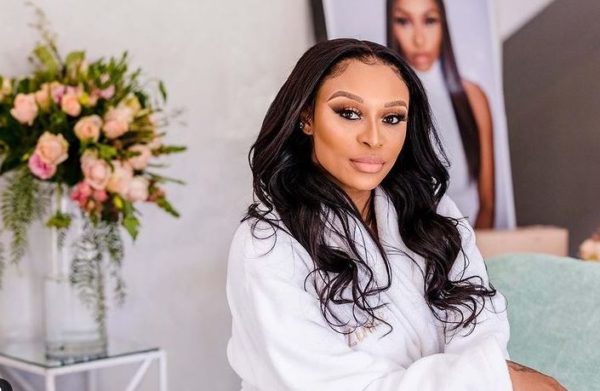 DJ Zinhle is the talk of the town now after she announced her pregnancy in style.
Many did not see it coming while others were not surprised as there were speculations that she is pregnant.
However, the star has finally revealed that she has another bundle of joy coming it.
DJ Zinhle did not only reveal her pregnancy but also a new reality show called, "Unexpected".
The video showed some of the highlights of her life and will include special guest appearances from her daughter Kairo Forbes and industry peers such as Pearl Thusi and Oskido.
Well, many have taken to their social media to celebrate the star and penned down beautiful message to her.
See some of the reactions below:
DJ Zinhle's pregnancy announcement is the best I've seen so far. Period.

— MAMA NASTY. (@_DimphoM) August 23, 2021
DJ Zinhle keeps winning. pic.twitter.com/nyZcmjsIUy

— Rumani® (@RealMrumaDrive) August 23, 2021
DJ Zinhle is that baby mama you proud of even after break up.

That baby mama You not scared to say "Uye lo u Ma womntwana wami"

She's so calm no drama… Akafuni ne Mali ye Electricity she gets her own bag….

— ChrisExcel (@ChrisExcel102) August 23, 2021
There's just something about DJ Zinhle that makes you want to love her like a sister. That's a rare gift.❤️❤️

— Chuenza MaChuenzz ✨🥂 (@simplychuene_) August 23, 2021
I'm definitely watching DJ Zinhle's show. I love that woman so much.

— Zintle Danti (@DantiZintle) August 23, 2021
DJ Zinhle is with child!🥺❤️ pic.twitter.com/JZonDD9Qv4

— Lufuno (@funie_nems) August 23, 2021