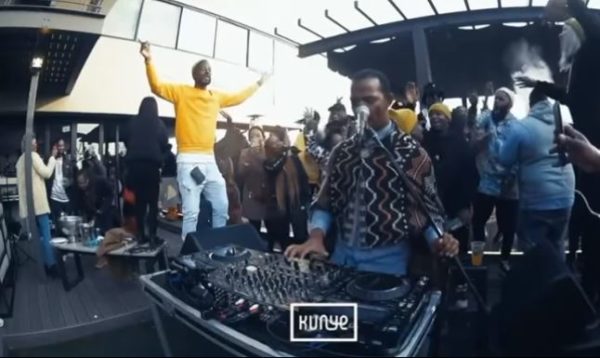 Zakes Bantwini is the man of the moment in South Africa as he's won over tons of hearts with his unreleased song titled, Osama.
During a recent show, the music producer played the unreleased song and it got the small crowd wilding.
The video of Zakes performing the song surfaced on social media and people couldn't keep their chill.
The hit will be officially released in September, but South Africans have gone ahead to crown it the song of the year.
From comments and reactions poured on social media, it seem people can't get enough of the song, as it resonates deeply with their mind, soul and body.
Check out reactions, even from celebrities below:
AKA: This record is mad. 🔥
Lorna Maseko: CC @diddy you need to hear this!!! World stage beats….. Ibiza here we come.
GoodluckLive: Wowwwwwwww this sounds like a HIT!
Tebogo Lerole: Damn my hair is standing.
"I cried whilst listening to this song 🥺 this is high global quality music this is exactly what we asked for 👏 Zakes must be minister of Arts and Culture already." fan said.
"Why do I feel like praising the Lord listening to this song," another fan said.
Amapiano artists looking at Zakes Bantwini putting an end to the genre and resurrecting Afro House with #Osama on that #Kunye session😩🤣💔 pic.twitter.com/Rwl52EPBPm

— Efkay Lele Legodi ⚪ (@lele_efkay) August 21, 2021