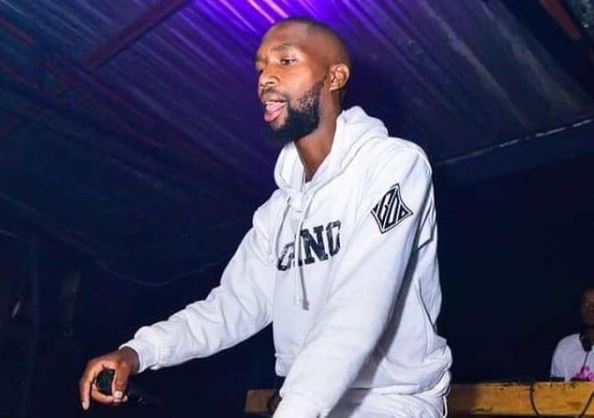 Jobe London joins list of celebrities who have been rumored to be dead.
Weeks after the country lost huge talents who are famously known to be among the Amapiano stars, namely, Killer Kau and Mpura, it suddenly surfaced on social media that Jobe has passed on.
Taking to Twitter, the musician frowned at his death rumor.
Some persons already paid tribute to the musician while others doubted the validity of the news.
Jobe took to Twitter, telling people to stop spreading such false information on social media.
Although, weeks ago, the musician's body got people talking on social media, as some body shamed him, while others expressed empathy, as he seem to have lost more weight.
  STOP IT!!!
— Jobe (@JobeLondon) August 26, 2021
YOLL ARE SO INSENSITIVE BRUH 😓

— Jobe (@JobeLondon) August 26, 2021
So you are killing Jobe London now.. pic.twitter.com/Uv47xaolfw

— Skipzozo🇿🇦 (@FastSkippy) August 26, 2021
Guys Jobe London is not dead, he's not even in London. He is alive, here in SA! pic.twitter.com/WheoEnoqz1

— Mr Handsome (@MrHandsome_ZA) August 26, 2021
The village and some shameless tweeps killed Jobe London, Zola 7,Koko Mantsha and Thato 😒 pic.twitter.com/WNa29E55oh

— 🔥Karabo (@karabeast24) August 26, 2021
Damn Jobe London, is no more.!?

— ✘ (@underscoreurb) August 26, 2021
You started again by saying RIP before confirmation, jobe London might be alive and well pic.twitter.com/lDCQ37BVgP

— MR liquidity injection♚ (@KabiniDumisani) August 26, 2021
As we await for Phil Mphela's confirmation regarding Jobe London's death haibo😭😭😭

— Priscilla♡M (@Priscilla_M63) August 26, 2021
Jobe London buried his best friend Killer Kau not so long ago and he was not in good physical condition. Today he woke up to the internet declaring him dead. This man can't catch a break 💔☹️.

— De Black Prince 👑 (@BlackPrince_L) August 26, 2021