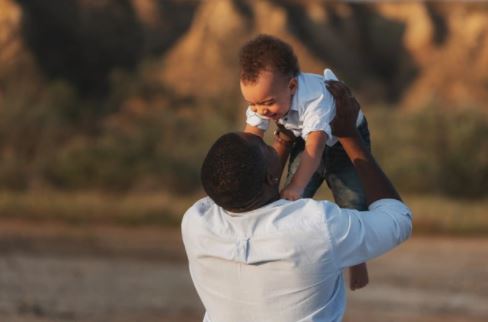 If you're attracted to a man and he starts by mentioning that he's a single father, then be braced.
For, it is not going to be a simple romantic journey but a quite complicated one; mainly because he has kids.
Having children can be the most wonderful thing ever but if you're looking to date someone with children, it's going to be a long and challenging ride.
Here's what you should know about dating a man with kids.
1. It's not going to be a fairytale
Romantic afternoons and dinner dates will not always be a reality because your guy also has his kids to take care of. If he has his children over, then he will have to pick them up from school, take them out to play etc. You will have to carve out some time together amidst the children's schedule.
2. His ex-wife
Whether you like it or not, your man's ex-wife who also happens to be the mother of his children will be around for a long time. It's her kids too, so, the way she approaches the situation brings the kids up will also affect your lifestyle. You just have to adapt to the situation and accept it as it is.
3. There will be tantrums…and more
The most frustrating thing most stepmoms feel about is how they have to go through the children's busy schedules, music recitals, football practices, homework, crying, custody schedules etc. It's not easy. You have to remember that dating this man is a package deal.
4. Meeting the kids
You should only meet the children when you know that this relationship is headed towards commitment. Don't take this lightly as the children's first impression is very crucial in your relationship. Your man's topmost priorities lie with his children.
5. Future
Don't shy away from discussing the future with him as this is very important for your relationship. You both should be on the same page regarding your future together. There should be no misinterpretation. Initiate conversations if you have to. You should be clear about what you want from the relationship