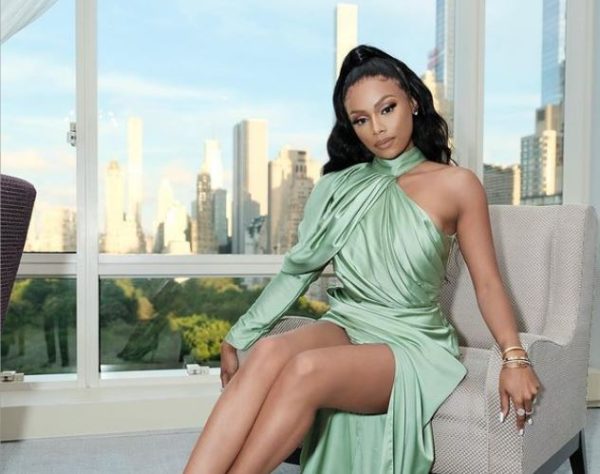 Bonang Matheba confirms being in a relationship, and she's set to reveal the face of the man who keeps her smiling.
The media personality was quite active on Twitter and fans were highly conversational with her.
Queen B exuberantly affirmed having a boyfriend after a fan asked to reveal him.
"I'll post his knees soon," she said.
I'll post his knees soon https://t.co/4382ticuXq

— Bonang Matheba 👑 (@bonang_m) September 6, 2021
Reactions to her confession be like:
I'll post his knees soon https://t.co/4382ticuXq

— Bonang Matheba 👑 (@bonang_m) September 6, 2021
We will zoom inn the knees and test the DNA and we will know the owner🤣🤣🤣 pic.twitter.com/XxeMKG1gud

— Bongolethu (@oscar_blaauw) September 6, 2021
🤣🤣🤣🤣read this with her voice 🤣🤣

— crazyTee (@Tshireletsomoot) September 7, 2021
He-eh-nah Mosadi. These Tweeter Detectives of Mjolo will research this madolo of his ko Instagram. Nna kere posta legwafi pic.twitter.com/TlpHzv8wAi

— Gusto Scaramouché (@__Saide__) September 7, 2021