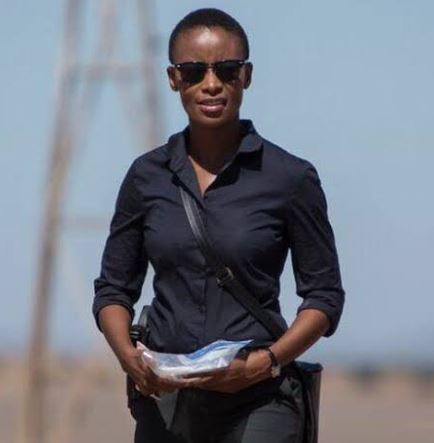 Bonnie Mbuli has taken to her social media to announce she has bagged another international role, playing policewoman Grace Mthembu on British series Wallander.
The star expressed her excitement that the movie starts to stream today.
Bonnie said one of her memorable experiences was working with the great Sir Kenneth Brannagh
"Wallander comes to @britbox_za ! Whoop ! 🙌🏽Im so excited that Wallander starts streaming British platform @britbox_za today ! one of my most memorable experiences was definitely working with the great Sir Kenneth Brannagh, a truly generous and outstanding performer"
She spoke about her new role and the lessons she learnt from Kenneth
"I was so nervous. It was such an important role and it was treated with such respect. I felt honoured throughout the whole process and Kenneth Branagh's mentoring. He just took me under his wing and would chat to me about anything and everything. He was very encouraging and loved my work," she said.
"Most of my scenes were with him. Sometimes you're in a show with really great talent but you never really get to cross paths, so that was one of the most unforgettable experiences of my career thus far."
See post below:
View this post on Instagram