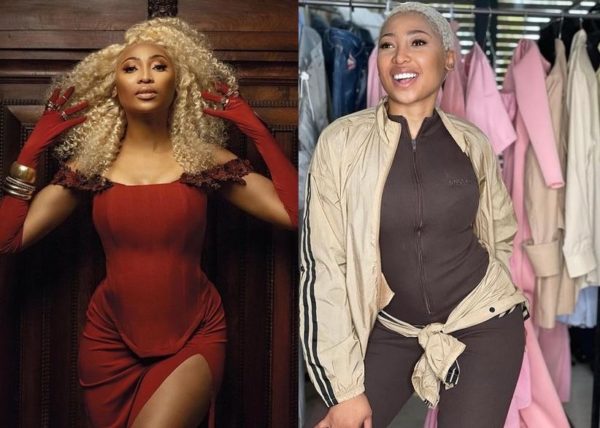 Enhle Mbali opens more about her marriage with former husband, Black Coffee on her new show, Voice.
In the recent episode, the actress made it known that she was not a victim in the marriage.
She further spoke about how she helped build the international DJ, but all their plan to be together forever has come to an end.
"I'm not a victim. Even though at times the pain may feel that way or has felt that way, I am not a victim. I am a woman who helped build her man. I am a woman who created a shell to protect her family even though my name was splashed all over newspaper, thrice four times a year, it's okay, I have lived through it and you have watched me publicly heal, hurt, create success of myself. Take nothing and turn it into something."
Despite being called a gold digger, the actress says she's made a beautiful life from the ugly narratives about her.
"Even when there was a thousand fingers pointing untruths at me, here I am…I have turned this narrative that doesn't belong to me, a gold digger, the mean woman who wants to take everything from this man. I have turned all of that and turned it into something."
Enhle appreciates the women who voiced out on her behalf and advised her during the stormy period.
"I couldn't have done most of what I have done without your experiences. I see my inbox, I get the texts from women I have never met who've been through similar situations, the women I walk past in the street who say, 'babe i wish i had the strength you had. You are doing the right thing never feel like you're doing the wrong thing."
Enhle-Mbali says she's not a gold digger but a woman who helped build DJ Black Coffee's career. pic.twitter.com/b1mUfA558v

— Musa Khawula (@khawula_musa) September 20, 2021