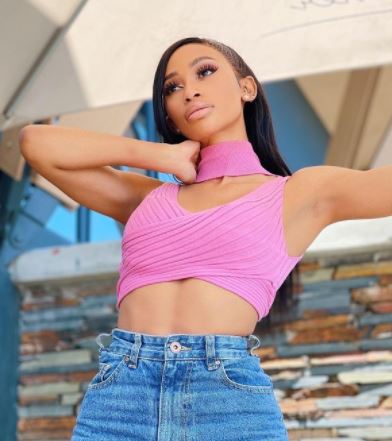 Thabsie has made it clear that it was all a joke after a viral video of her smoking hubbly doing the rounds on Twitter.
The video which was shared by [earl Thusi through her Insta-stories shows the musician putting the hubbly in her ear and then exhaling the smoke through her mouth.
Thabsie made it known that the whole video was taken out of context.
She said: "It was a prank. There was a full video taken by Pearl Thusi on her Instagram stories, and I did not smoke it through my ears, it was a joke. I inhaled it and then I pretended like I put it through my ear and then blew out. So it was a total joke."
She says the  short clip on Twitter doesn't have the whole context and the full video showing what happened.
No Thabsie needs to open a space & explain 😭 https://t.co/CA7Q8dAbNc

— 💀 (@__greyyyy) October 14, 2021