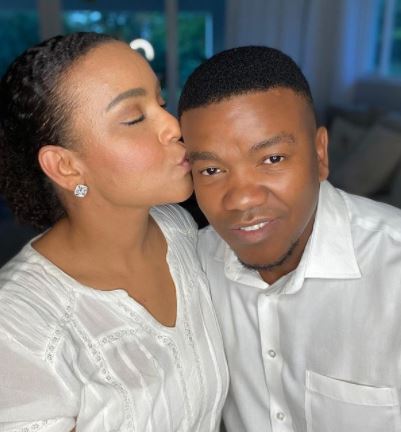 Loyiso Bala and his wife Jennifer Bala recently celebrated their 10th wedding anniversary.
The pair took to their social media platforms to celebrate their special day.
"Today @jenniferbala and I are celebrating our 10th wedding anniversary," wrote Loyiso on Instagram captioning a video.
Loyiso said Jennifer is the best thing that's ever happened to him, "without a doubt I've experienced some of the most challenging but also most rewarding years of my life… Thank you for choosing me time and time again. Here is to many more decades of love, joy, and immeasurable fulfillment."
Also taking to Instagram to pen a sweet message to her husband, Jennifer wrote: "@loyisobala Only God knew our love would stand the test of time," she said.
She added that some people never believed in their relationship. "I remember some saying that our relationship wouldn't last, yet through all the highs and lows on our life's journey, we still stand together today.
"Apparently "A successful marriage requires falling in love many times, always with the same person." Well here's to one decade down and falling in love all over again so we have many more decades to celebrate together. Love you!" she wrote.
View this post on Instagram
View this post on Instagram
View this post on Instagram