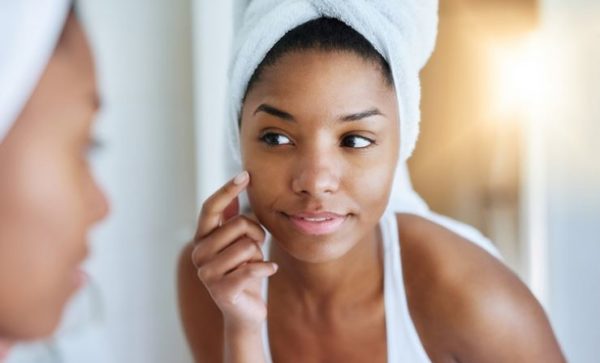 Blackheads
can be a persistent skin problem and hence, it is important to take active steps to prevent them. Get rid of these careless habits!
Skincare requires patience and vigilance, and certain habits have a tendency of triggering breakouts on our skin.
Items such form of a breakout is
blackheads
, which occurs when a skin pore is clogged by sebum and dead skin cells, leaving the top of the pore open.
Blackheads can permanently enlarge your pores. This is more likely with large blackheads that remain in your skin for a long time.
The skin around the pore loses its elasticity and the pore may remain enlarged even after you remove the blackhead. If you neglect it in the early stage then you could be in for a bad acne breakout."
Well, if you are worried about blackheads, then being proactive and cutting out certain habits can help you prevent these breakouts.
1. Using products that remove oil from the skin
It may sound counterintuitive but in our bid to remove excess oil from our skin, we end up overdrying which actually strips the skin of its natural oils. Using face washes, cleansers, toners, and chemical peels that claim to remove oil from the skin surface can actually do more harm than good.
As per a research published in the journal Cutis, skincare products such as cleansers can irritate the skin, make it dry, and exacerbate blackheads, as they contribute to excessive oil buildup on the surface of the skin. Excessive drying of the skin makes the sebaceous glands go into overdrive to ensure natural moisture to the skin and fight off dryness. The whole process leads to excess oil production, making the skin vulnerable to clogged pores and blackheads.
2. Touching the face
So many of us are guilty of touching our face constantly, be it to check for skin problems such as blackheads or out of habit when we're getting bored. When we do this, we transfer the dirt and germs on our hands to our skin.
These settle on our skin surface, making it more vulnerable to the development of blackheads. If you want clear skin, you must break this habit.
3. Not taking off makeup before going to bed
We can all admit to feeling too tired to clean our skin at the end of a long day. But not taking off makeup from the skin surface can increase the risk of clogged pores which can eventually lead to blackheads.
Invest in a natural makeup remover and never skip this step, no matter how tired you feel! This will ensure that your pores don't get clogged and your skin stays smooth.
4. Skipping exfoliation
Exfoliation is easily the most neglected part of our skincare routine but skipping it can cause you to develop blackheads. Exfoliation done on a weekly basis can help remove dust, dead skin cells and dirt from your skin surface.
This will ensure that your pores stay clean and unclogged. You can use natural DIY scrubs to exfoliate at least once a week.
5. Picking up oil-based skincare products
Understanding the nature of skincare products we use will help us pick out products that suit our skin. Check the label of the products you use and see if you can cut out oil-based products.
Not only do they add to the oil on your skin surface but can lead to clogged pores and blackheads with regular usage. Pick out products that are non-comedogenic which would mean they're free of oil.
So, ladies, be mindful of these habits and boost your skin's health and nourishment!