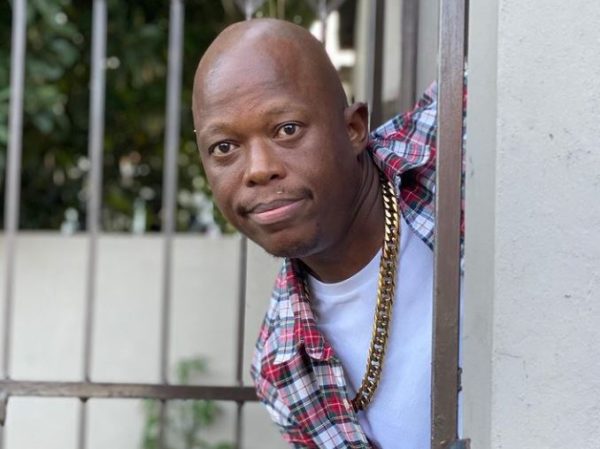 Mampintsha has managed to escape the tremendous hate on him after he was seen physically abusing his lover, Babes Wodumo in 2019.
The musician's career hit rock bottom, as he was cancelled, but Babes Wodumo forgave him, which left people with no choice than to continue with their lives.
Not only did Babes forgive him, but they are now married; their union is blessed with a son named, Sponge Wodumo.
However, on Monday morning, netizens got divided as it appears some persons are yet to forgive his heinous act.
Some persons praised the West Ink boss, as he's swiftly won their hearts back with enetertaining videos, but other hearts' remain impenetrable.
You can't take canceling someone serious here its just for fun
Look at how they are hyping mampintsha and Busta 929 👋🏾

— 2021 AFRICA (@2021AFRICA) October 31, 2021
We moved pass #Mampintsha because u girl practically said phumani ezindaben zam…she married him and gave him a baby as gift…we can't fight ,our hands are tight. pic.twitter.com/uH3tVGOb1G

— ❤️nolwazi_mnisi (@Nolwazimnisi7) November 1, 2021
If you want to cancel mampintsha you better cancel jub jub also but because you watch his show and it entertains you, you won't cancel him niyanya leave manpintsha alone

— typicalZuluMan (@Im_Pacho) November 1, 2021
People will hate Mampintsha but still stan Kelly Khumalo, Moshe, Somizi, Jub Jub and Cyril Ramaphosa. Shocking!

— Noviwe (@LadyVee95) November 1, 2021
All these threads on Mampintsha videos but they forgot this one. So think we should bring it back to remind people. Cause they seem to have forgotten pic.twitter.com/1oCcFtz00f

— Chuck Shiesty (@011ChuckShiesty) November 1, 2021
Mampintsha was very wrong, no excuses but Babes forgave, went on to marry Mampintsha, they are raising their beautiful baby now, but there people who want to continue hating Mampintsha on behalf of Babes, they say Babes hate is not strong enough, they will use theirs

— VLADIMIR (@ThePiskiss) November 1, 2021
Mampintsha the human being who made mistakes in life like everyone does, he's not perfect LIKE YOU and deserves another CHANCE. Learn to forgive and move on.

— Cherrity (@Cherrity17) November 1, 2021
Just yesterday ago, women called for Mampintsha to be cancelled. Today they all admitting just how much they love him. Personality goes a long way.

— Cyfo (@Cyfogetsi) November 1, 2021
If there's one thing Mampintsha and Babes taught me, it's that into yabantu ababini ayingenwa😎

— Siphokazi Mngonyama (@kazzy_mc_lion) November 1, 2021