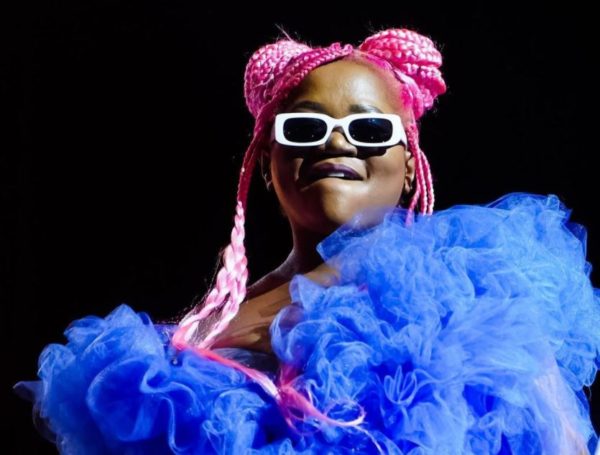 Busiswa Gqulu celebrates herself today, 8th of November 2021, as she turns 33-year-old.
The South African singer took to social media, to announce her new age.
Fans and colleagues in the industry flooded the comment section with birthday wishes.
View this post on Instagram
While we celebrate the hitmaker and star, we will like to share with you, 5 times she served South Africans shocking contents.
1. WEIGHTLOSS
Busiswa's weight loss from 101kg – 78kg in three years left people amazed, as she returned on social media this year with a banging body.
"I weighed 101 KG on the day my son was born. I weigh 78 KG today. He's 3 years old. Take your time, babes – but MAKE UP YOUR MIND," she said.
2. COLLABO WITH BEYONCE
Through 2019/2020, the singer made headlines alongside other SA talents for working with Beyonce on her project, The Gift. Many were stunned by the news.
3. CRUSH ON KABZA DE SMALL
The singer caused a bit of drama after shooting her shot at the King of Amapiano, Kabza De Small. She flagrantly said Kabza is her crush.
4. THE MAN WHO DEFLOWERED HER
Busi had jaws drop few months ago after revealing that the man who deflowered her committed suicide. She said it with no iota of empathy, which had people more shocked.
5. JOINING THE MARLIAN GOVERNMENT
People were quite shocked after Busiswa announced joining the Marlian Government; which means she's a Marlian. This was made known early this year, during her visit to Lagos, Nigeria. The singer was spotted with Nigerian singer, Naira Marley. They ended up cooking one of the biggest Naija songs this year.