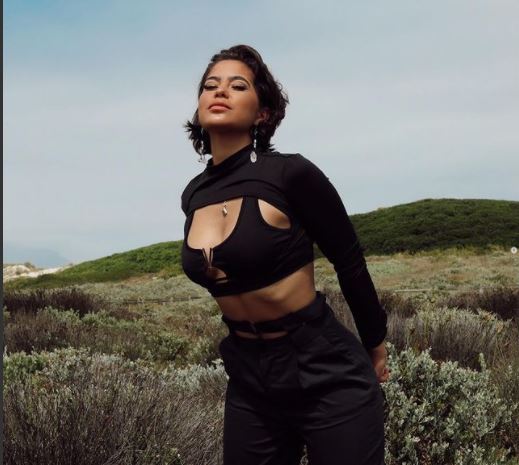 Nadia Jaftha has taken to her social media to release an official statement her brother Taariq Jaftha's homophobic and transphobic comments.
This is coming after the star's brother made some queerphobic rant on Tuesday which was not appealing to her.
Taking to his Insta stories, Taariq proclaimed to be anti-LGBT(QIA+) in several posts. He said being "LGBT is a disease, not a human right"
He said that although he was against violence and queer people being attacked, he co-signed the controversial Ghanaian bill that would criminalise homosexuality and make advocating for LGBT people a crime.
And if "they publicise their sins, lock em up".
While Nadia initially shared a response on her IG Stories during his rant, she shared a statement on Instagram addressing where she stood about his comments.
"I don't usually post anything that isn't close to my heart, but I think it's time for me to be clear on where I stand on everything that's been happening on social media. First, I don't see people as anything other than beings that our creator has put on this Earth.I don't think it's fair that one dictates who another should love and how they choose to love and express that love."
Nadia went on to state that while she respects everyone's opinions and views, that she doesn't want to be held accountable for his comments.
"Secondly, I've always respected everyone's opinions and views on topics as we all go through this life with our own view. We might not agree with everyone's opinions or view. With that being said, I don't wish to be held accountable for the views of anybody affiliated with me.""
View this post on Instagram