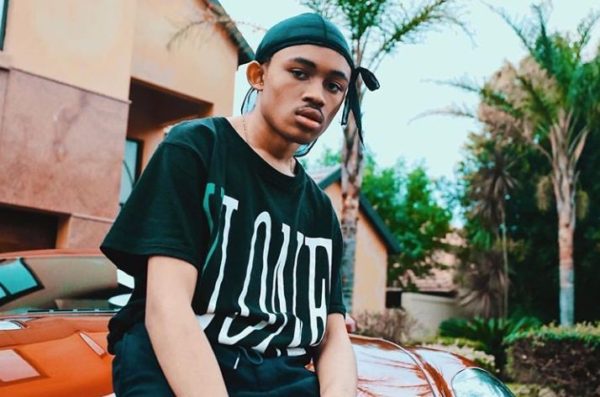 The Big Hash has officially revealed the release date for ARIES and released a new tune as a teaser for the EP.
The star stated that he is taking back what is his as he calls out his critics.
Due to The Big Hash's legal issues with his old label, the release of ARIES has been delayed, but the space has now been cleared for the 11-track EP to be released on November 19, 2021.
Big Hash also went on to call out critics who have been hating on him.
He shared on his Facebook page that he will be coming to take what's belongs to him and he called out his fans to welcome his new mixtape that will be made available this Friday.
He said: "IT'S F*K YOU IF YOU EVER LIED ON MY NAME! IT'S F*CK YOU IF YOU EVER TALKED DOWN ON MY NAME! IT'S F*CK YOU IF YOU WEREN'T THERE WHEN I NEEDED YOU THE MOST! AND IT'S F*Ck YOU IF YOU EVER TREATED ME ANY LESS THAN THE PERSON I AM TODAY OR WAS YESTERDAY! THIS FRIDAY I'M TAKING BACK WHAT'S MINE! IT'S A WRAP FOR ALL YOU NI**AS My new mixtape "ARIES: a Precursor to HEARTBREAK HOTEL" out everywhere November 19th." 
See post below: