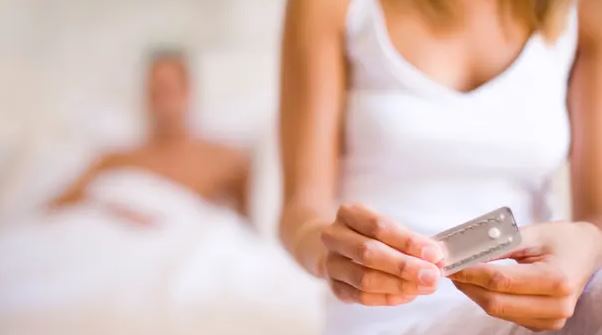 Birth control pills haven't been in common use for very long.
Whilst women have employed contraceptive methods for centuries, the idea of a pill as contraception is a relatively new concept — and it also isn't one that people talk about very often.
This can create an aura of mystery and misinformation about it, so there are plenty of myths floating around out there concerning contraceptive pills.
We're going to tackle some of the most dangerous and prevalent myths relating to both birth control pills, so you can get the facts you need to know.
1. You cannot become pregnant while on the ill
This is a dangerous misconception, and it is one lots of people share. Even though the pharmacist or doctor will tell them up front that there is a chance they will still become pregnant while taking birth control, many people simply won't believe it. They think that taking the pill is 100% effective. That's not the case, though, as some people still do become pregnant while on birth control pills. The chance of that occurring is small, but it is still there, and everyone taking the pill or considering taking it needs to realize that and be prepared.
You may have heard that if you are on the pill, then you are protected from STDs (sexually transmitted diseases). This myth isn't based on any actual fact, since all the pill protects you from is pregnancy, and it doesn't even do that 100%. You can still receive STDs as easily as ever while taking the pill. If you are having sex with an infected partner, you always want to wear protection, such as a condom.
3. Pregnancy can be aborted by the 'morning-after pill'
There are misconceptions about the morning-after pill as well. Some people believe it causes an abortion as soon as you use it, but that's not the case. Instead, its mechanism prevents ovulation or fertilization, depending on what has occurred within the body so far. If you are already pregnant, it won't do anything for you. It should only be used to prevent a pregnancy and not to try to stop one after it has occurred.
4. Taking a birth control pill will be effective immediately
It may be easy to conflate or mix up the idea of a birth control pill with a morning-after pill, but they don't quite work the same way. The birth control pill is meant to be cycled and taken on a schedule that works with your hormonal changes to prevent pregnancy. If you just start taking it whenever you want, it may not work the way it is supposed to, and you can end up with an unplanned pregnancy.
Birth control pills are not actually dangerous for most women, and they should be safe for you to use as long as you want. However, if you take the birth control shot, then your body can start to lose minerals over time, and it may be necessary to break every now and then to let your body replenish its supply.