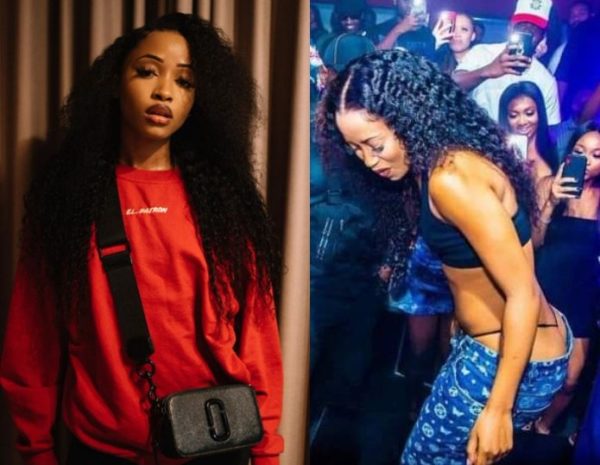 Uncle Waffles is dragged for her choice of wears to shows.
The DJ came into limelight few months ago, and critics haven't given her a break.
Videos and photos of Waffles intentionally showing off her thongs have made rounds on social media, with some persons calling her out over indecent dressing.
Some critics expects that she gets covered up rather than show off her underwear.
To others, it's assumed that the showing off of her undies is a signature to her brand.
See how people reacted to the indecent dressing saga below:
Thats her Uniform…
Shes trying to remain original.. aker she blew up in that kind of attire pic.twitter.com/fZFUg301sp

— Mr DTM 🌡 (@MadikeDolamo) December 7, 2021
As you said this is a free country so let them judge her cos they doing what ever they want

— Goodman ephantayo⚽️💰🏡🚗💑 (@ngqophamlando) December 7, 2021
Public indecency is actually a criminal offence , But carry on tryna being Politically correct pic.twitter.com/0WcnU7nsBQ

— B UniT2K (@KendriQBulelanI) December 7, 2021
People brand themselves how they want and if it works for them ,why not?
What is an appropriate dress code for a DJ?

— #MadilaOutNow Check pinned tweet for links (@RealDMK_SA) December 7, 2021