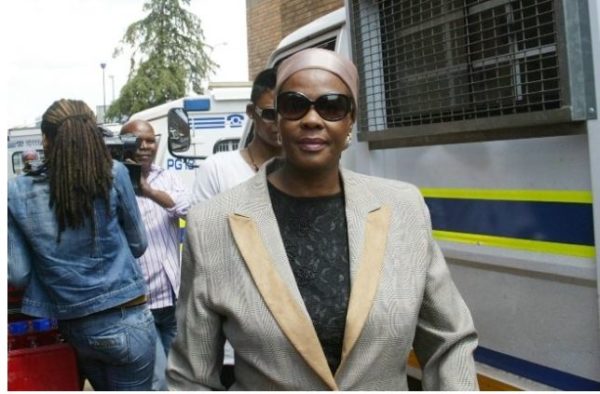 Jub Jub's mother has reportedly sent Amanda du-Pont and Masechaba Ndlovu legal letters for laying allegations against her.
His mother, Molemo Maarohanye denied all the allegations levelled against her and wishes the ladies could apologise for even mentioning her name.
Through her lawyers BDK Attorneys, Mama Jackie denied any claims of being a criminal, which were made by Amanda on her IG video.
She also denied using dark magic, saying the ladies were "purposely misguiding members of the public by stating and/or implying that our client is a criminal, our client was involved in unsavoury and fraudulent dealings with Oprah, that our client has some hold over her son and that our client practices with muti".
"Our client denies she was involved in your relationship with her son and that she deals with or has ever dealt with muti," a part of the letter read, as quoted by the publication.
Arts and culture department spokesperson Masechaba Khumalo also alleged she was raped by Jub Jub at his mother's house.
Jackie also denied this, "Our client denies the allegations levelled against her."
Another person getting sued is the person who released the voice note which circulated where she defended her son and also mentioned how Amanda allegedly aborted her twins.
The paper alleges that the voice note was sent via a private group chat so she will target the person who sent it.
In 48 hours, both the actress and public figure are instructed to remove their social media posts and publicly apologise to her.