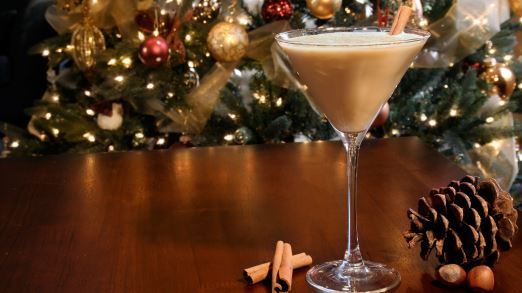 Are you looking for ways to spice up your Christmas and maybe save a little bit of cash on drinks? You want to serve your guests something a bit different?
1 ½ teaspoon of vanilla flavor or extract
2 tablespoons of whiskey (you can add more if you want the taste of it to come out well)
Two tablespoons of rum or bourbon
Also the liquor is optional, you can leave it out if you'd like.
Recipe cuisine (international, United Kingdom)
Beat egg, then add sugar in a large bowl, use a whisker or an electric mixer to beat egg yolk until it becomes lighter in color
Then add the sugar slowly, making sure to beat the eggs when the sugar comes in.
Heat up the milk adding both the nutmeg and cinnamon, pour the milk in a pot, turn on the heat to medium until the milk mixture is steamy hot, but not boiling.
Add half of the hot milk mixture into the eggs slowly, whisking constantly as the mixture comes together, then pour the mixture back into the saucepan.
Cook until the eggnog thickens, put on medium heat, stirring constantly with a wooden spoon, until the mixture begins to thicken slightly and coats the back of the spoon just a little.
Do not allow the mixture to curdle or it'll spoil.
Remove from heat and stir in heavy cream; do this slowly and carefully
Then strain and chill, let cool for an hour
Finally stir in the vanilla extract, bourbon, a bit of nutmeg and whiskey. (If you have kids taking this, make sure to first separate their share before adding in the liquor)
Place in the refrigerator for a while and your eggnog is ready to serve!