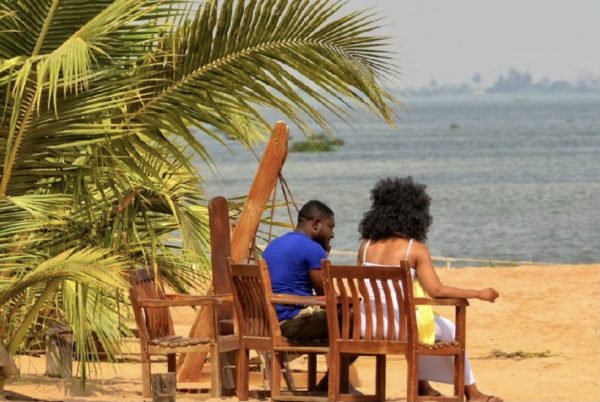 When cash strapped you wouldn't even bother looking at luxury destinations because deep down you know there is no way you can afford it.
And especially not now with the job losses and salary cuts that have afflicted many of us. But what if I told you that this doesn't have to be the case?
That luxury cabana in the Maldives might be a reality if you just take a few minutes to read on. I promise you; you won't spend more than you can afford to.
If you're tired of those cheap vacays where you have to sleep in cramped hostels, use public transport to commute and eat cheap street food to survive, your dream of living like the one percent can be as closer as you can imagine.
OK that might be a stretch. I'm not referring to private jets and extravagant villas that cost millions.
We are talking affordable luxury and having a hassle-free holiday where your transfers are covered, you can sleep like a king in a fancy hotel room and enjoy the best experiences ever but on a budget.
Here is how.
1. Research
Hit the road and start digging. Get some travel magazines, sign up for subscriptions and look out for discounts online.
Have an idea of where you would want to go, how you want to get there, the activities and how much you want to spend without breaking the bank.
This will give you an idea of what is feasible and how to make it a reality. On the other hand, you can choose to work with a travel agent who will save you all the headache. This, however, may cost you more but save you the time.
2. Go where your money has more value
Be a smart traveler and look for countries and destinations where your money goes a little further. Africa and certain countries in Asia for instance are your best bet.
Your dollars will go a long way. You will be able to comfortably afford luxury hotels, fine dining and activities for way less than if you were to go to Paris or London.
If you have the time and your schedule allows you some time off, travel during off peak seasons when hotel rates and flights are much cheaper because of less demand.
The only down side is, you may have to go when the weather isn't very favorable. But who cares when you can enjoy heated pools, hot tubs and visit sites with less crowds?
4. Go to spots with cheap flights
Let the cheapest flights determine your holiday destination if you're open minded. Not only will you get the chance to experience a new country and their culture but you will get to enjoy the best they have to offer too in terms of holidays.
That extra cash you save on the ticket can go elsewhere. Whether it is a massage or a guided tour to the city you will be grateful you made that decision.
5. Travel with a group
Solo travel can be affordable and so can group travel. Plan a trip with your girlfriends or a group of couples to enjoy the best at a pocket friendly rate.
This way you can be able to book a luxury villa, cost share expenses and enjoy the best that destination has to offer without spending too much.
6. Go for alternatives
Luxury doesn't have to mean expensive hotels and resorts only. At the price of a hotel, you can score a luxury villa or home from Airbnb in the best locations.
You will be amazed at what these private homes have to offer. From heated swimming pools, private gardens, proximity to amenities and some even come with professional chefs.