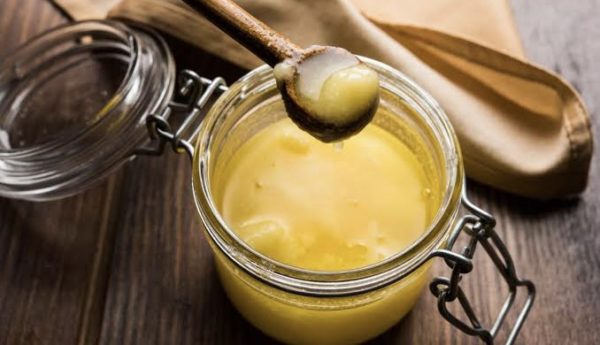 Ghee is one of the traditional ingredients being stapled in cuisine. But it has also been made its way into the enhancement of beauty especially by working intensely on your mane.
It might be beneficial for the health of your body as it would be conditioning your hair naturally.
While ghee has been associated with reasonable health benefits, it could do its best in pampering and treating your hair as well.
Let's check out what ghee could do for your locks!
1. Eases the frizz
The oily nature of the ghee would do a great job in enhancing the texture of your tresses. It would be easing the frizz down tangling thereby smoothening it and strengthening your locks. All you have to do is to melt down some ghee and apply it while it is warm onto your hair and leave it for half an hour. Later, wash it off with warm water and mild shampoo.
2. Conditions the dry hair
The presence of antioxidants and fatty acids in the ghee would get into the scalp and conditions and repairs the dry and damaged hair. So, you just have to mix equal amounts of coconut oil and ghee and give a massage to your scalp for about 20 minutes. Later, wash it off with a mild shampoo to get the desired smooth locks.
3. Mend split ends
To reduce the split ends, you have to warm up enough ghee and slather it on the ends of your locks. Then, rinse it off after an hour of settlement with mild shampoo and cold water. The presence of essential nutrients such as A, D, K2, E, and antioxidants in ghee could be highly helpful in nourishing your hair by warding off the unexpected split ends.
4. Eliminates dandruff
Dandruff is one of the common issues faced by many people. It could be the result of the failure of your sebaceous glands which do not produce enough oil and lead to a dry and itchy scalp. But with the help of nutritious ghee, you could treat dandruff. All you have to do is to take two tablespoons of ghee and take half of the lemon and squeeze it and mix the concoction. Now, apply it to the scalp and leave it for 30 minutes. Later, wash it off with a mild anti-dandruff of your choice. This would result in a healthy scalp by reducing dandruff.
5. Keeps the scalps hydrated
Due to the lack of moisturization, it would make your hair turn rough, frizzy and dry, and lifeless. Since ghee incorporates healthy and rich fatty acids, it would nourish the hair follicles thereby boosting hydration. So, add ghee to your skincare routine and massage your scalp with it to keep your scalp moisturized.
6. Promotes hair growth
While several factors cause hair loss or hair fall, you would be worried about the growth and health of your hair. But then the presence of omega-3 and 9 fatty acids, vitamins and minerals, carotenoids, and antioxidants in ghee makes it great for nourishing your hair health. This would help promote hair growth.