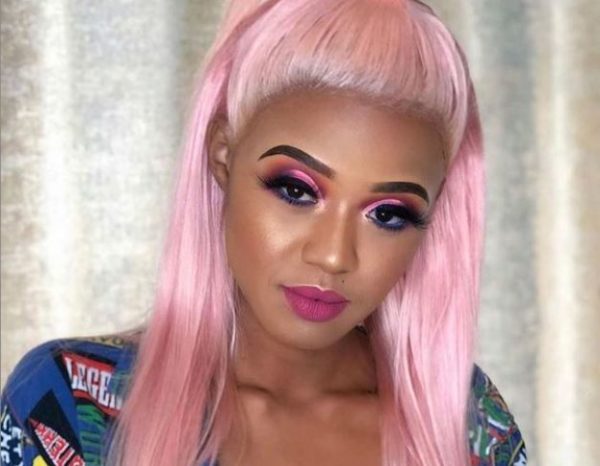 Babes Wodumo has laid a big accusation again Makhadzi.
The star accused the singer of having sex with her husband Mampintsha.
In an Instagram live, Babes Wodumo accused Makhadzi of sleeping with both her husband and her friend Master KG.
Babes Wodumo who looks visibly drunk attacked and swore at Makhadzi using strong language. In the video which is doing rounds on social media, Babes Wodumo can be heard saying;
"I'll find you and I beat you. You came to my house and I respected you not knowing that you were sleeping with my husband. You playing me cause you Venda, right?
Babes Wodumo went on to drop a bombshell. She claims Master KG asked her out but she turned him down because he was dating Makhadzi.
"How can you eat (sleep) your friend's husband? How can he sleep with someone like you? You slept with the fat Mampintsha. Stupid girl with no future. Master KG was asking me out and I turned him down because he was dating you. B*tch with no future, that's why I will beat you."