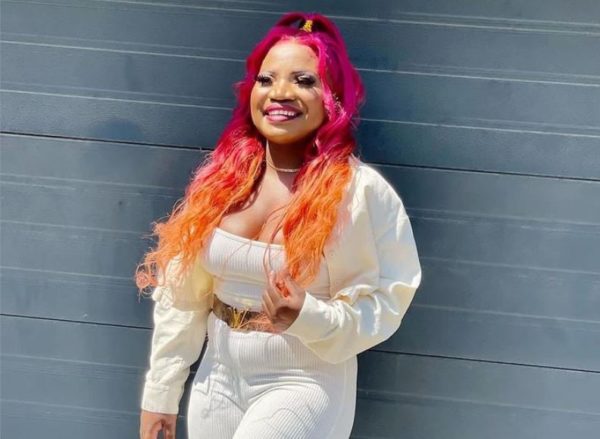 Makhadzi is all over social media after Babes Wodumo accused her of sleeping with her husband, Mampintsha.
In an Instagram live, Babes accused her of also sleeping with her friend, Master KG.
Babes who looks visibly drunk attacked and swore at Makhadzi using strong language. In the video which is doing rounds on social media, Babes Wodumocan be heard saying;
"I'll find you and I beat you. You came to my house and I respected you not knowing that you were sleeping with my husband. You playing me cause you Venda, right?
Reacting to this, Makhadzi jokingly said that if her boyfriend hears that she is trending because of another man just because someone wants to pull stunt with her name, what will be her gain.
She stated that she forgave Babes and has replied to satisfy her.
Makhadzi said: "Imagine my boyfriend hearing that iam trending for onother man😂😂! . Just Because someone want to to pull a stunt by mentioning my name . But I forgave her already. And also replyed to satisfy her. Good bye 👋. Khavhavhasale vhatshiamba zwine vhafuna nne ndidovha ndikha fb namus"
See tweet below: