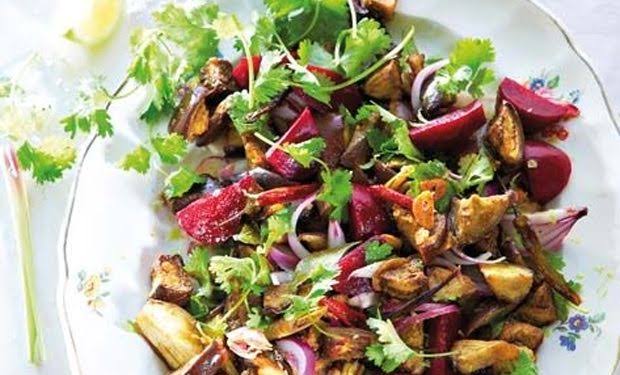 You know how it goes…you get invited to a Saturday or Sunday braai and the first thing you ask the host is, "what can I bring?".
If you're filled with fear that the response will be, "just bring a salad"… then this has your name written all over it. For many people, those four words are filled with pressure.
It's really not the same as quickly picking up some lamb chops or a pack of chicken kebabs. And we've often harped on about how side dishes can make or break your meal.
If you've hit a blank wall in the salad department, we urge you to take a squiz at some of these salad recipes to fire up your creative juices!
1. Strawberry salad with a fresh basil and mustard dressing
2. Sweet pepper and chickpea salad with roasted garlic dressing
3. Colourful courgette and broccoli salad
4. Kumato Panzanella (Kumato is a variety of tomato)
5. Butternut, tomato and black-eyed bean salad
6. Sweet and spicy roasted brinjal and beetroot salad
7. Green bean, roasted tomatoes and baked ricotta salad
8. Warm pear salad with blue cheese and pecan nuts
9. Healthy halloumi and millet salad
10. Quinoa and tomato salad with pomegranate
11. Beetroot salad with lentils, spinach and goat's cheese

12. Rice salad with beans and corn
Here's to platefuls of Summer salad success!