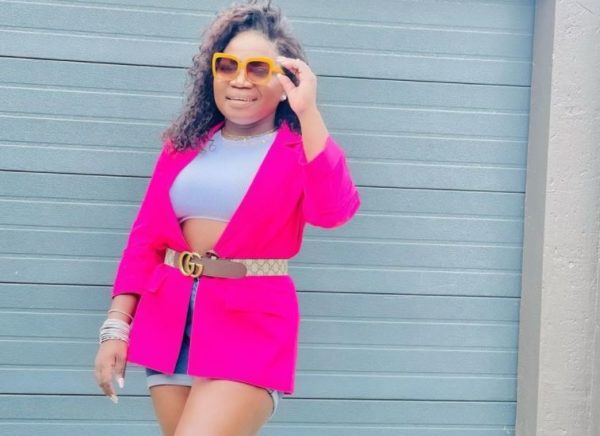 Makhadzi is the hottest in town after she went public with her relationship with fellow singer, Master KG.
The two were once couple before before they broke up under some circumstances.
Reports had it that Master KG had cheated on Makhadzi during their time together.
Allegedly, at the time he was seeing her, he was also carrying on a relationship with another lady, without Makhadzi's knowledge. When she found out, it all erupted in drama, which led to their breakup.
During the time the two of them were apart, Makhadzi got in another relationship with businessman Zwivhuya Nelwamondo, commonly known as Lwams.
The two were hot and heavy for a while, until Makhadzi left him suddenly, which many thought was because she wasn't over Master KG.
Well, they are back together and seems like it did not sit well with her ex boyfriend, Lwams who did not appreciate the memo as he responded with a video.
He recently posted a video on TikTok of himself counting wads of cash. He is seated on the floor, and seems to be having a fun conversation with the person behind the camera.
Watch video below: