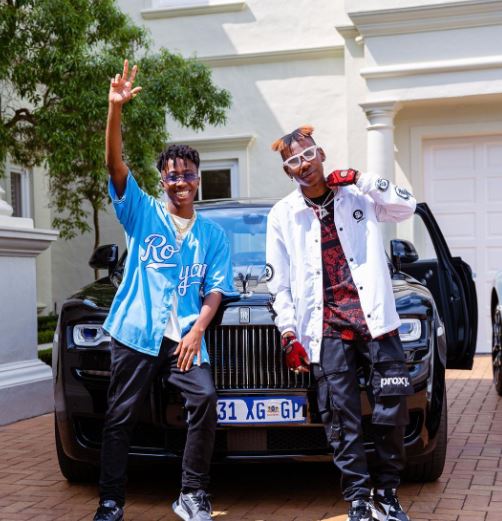 MajorSteez have taken to their social media to reveal their celebrity crush.
The duo had a question and answer section on their Instagram stories as they gave their fans the opportunity to get to know them more.
They allowed their fans to ask any personal question and they promised to give an honest answer.
During the course of the questions, one of the followers asked a question that raised much anticipation to the response the rappers will give. "Who is your celebrity crush?"
esponding to the question, the rappers tagged @unclewaffffles and the television presenter @CandieModiselle
The two energetic brothers have been tipped to be the next best hip hop duo in South Ah, and working with Cassper on one of the best songs of their music career has proved to be the starting point of their journey. Cassper Nyovest revealed how he met the brother on social and the terms he offered for him to feature on their hit song 'ASIBONGE and how it became a success.
See post below: