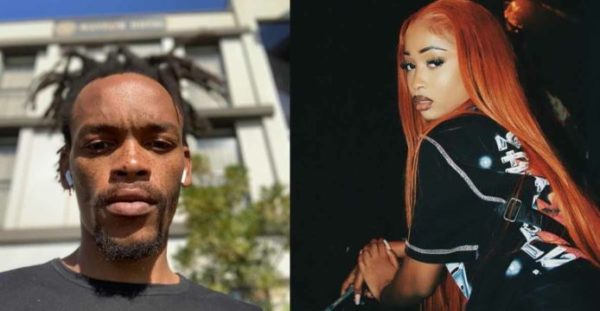 Nota Baloyi has reacted to the news that Uncle Waffles was offered R500k in exchange for sex.
The news was made known in a recent episode of Podcast and Chill with Mac-G.
According to Ghost Lady who is part of the podcast, the DJ turned down a whopping R500k after being offered to sleep with a Nigerian man.
Uncle Waffles decided to not put a price tag on her body and declined the offer opting instead to work hard to ensure she achieves her dreams.
Tweeps hailed her for declining the offer.
Now, in a tweet Nota Baloyi sent a strong message to those who want Uncle Waffles to sell her body.
He said: "Stop PIMPING UNCLE WAFFLES YOU PERVERTS, Enough now!"
In another tweet he tweeted "This thing of selling Uncle Waffles as a sex object is something I take great exception to. I'm even more disappointed at the women in the industry who are watching & waiting for it to end in tears. Shame on them!
See tweet below: