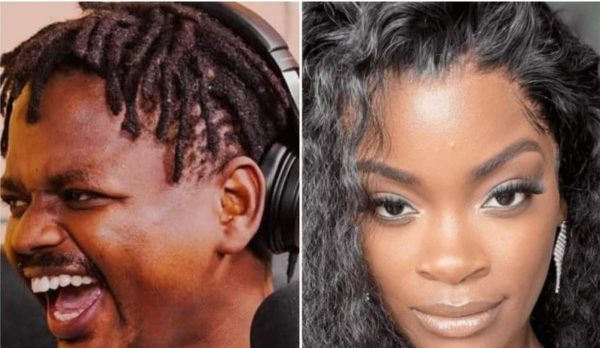 Mac G has stepped on the toes of many after a viral video of his interview with American musician Ari Lennox.
The Podcast And Chill team managed to bag the star on their show and it looks like the podcaster went off guard.
Tuesday's celebrity edition interview was done in virtually, for obvious reasons.
MacG received heaps of praises from Chillers, who said he is a gone boy because he had Ari as his guest.
However, he released a lot of backlash for a question he asked the American singer.
The two were discussing her love life and Ari revealed the type of relationship she wants to have.
They were discussing one of her first singles 'Pop' and Ari explained that it was in reference to sexual intercourse.
"It was such a silly song but it was so on time. Like if I pop it for you, are you going to play with me or are we going to get married," she said.
MacG did not waste any time as he went right in with the 'inappropriate' question and asked her "…where are we at right now, is someone f***ing you good right now?" he asked and Ari reacted as expected to the "wild" question.
She shouted "Oh my God…whoa there!" and you could tell by her facial expression that she was caught off guard. "That's a wild question, why ask it that way, whoa," she continued.
MacG explained that he asked her that particular question because that is how she phrased it in the song.
Ari tried to remember where she said it but could not do so. "I did say that," she agreed but to answer his question, because why not? She said, "…but no, I am chilling, I am not messing with anyone."
Watch a clip from that interview below:
Macg ask a smash question to an American artist Ari Lennox. Watch how she have a shock of her life 😂😂🤣
• Cassper Nyovest • Gigi• Mmusi • Bonang pic.twitter.com/BLLMmaw7x7

— Msakhisto🇿🇦 (@SakhileKhumal) January 18, 2022