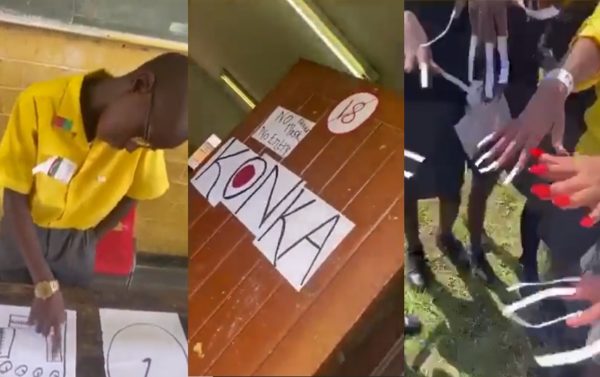 South African school kids caught the attention of netizens as they were spotted grooving in Konka.
The creative students created their own version of Konka with paper.
They even had a young version of DJ Black Coffee, who nailed his role, and has been applauded by mzansi.
The students whose identites are unknown channeled almost everything you can find at Konka club, and the video has gone viral.
Even DJ Fresh had to repost the video, and captioned with: "Tryna decide if it's the VIP tags, the nails, the lashes, the Gucci handbags, the security dude, promo girls, bottles of Dom, the Hubbly, or @realblackcoffee on the decks that do it for me!!!"
Rather than slam them like the female students who jumped on Umlando challenge, the young kids got applauded for their level of creativity.
Watch video below:
Yho yho our kids made it to konka

As for black coffee🤣🤣🙆🏼‍♀️#BBMzansi #NaakHimOut #konka pic.twitter.com/6uuBRgynrL

— Official_bra_thato (@ThatoModiba_02) January 24, 2022