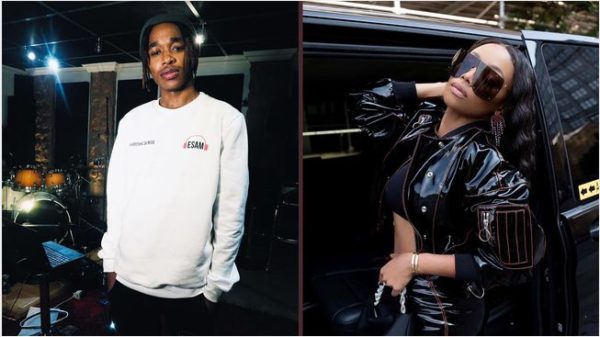 Rea Gopane says he won't be paying Bonang Matheba a dime following court's ruling last week, that he's expected to pay the star R300 000 for defamation.
Rea defamed Queen B on one of the episodes of his podcast last year.
"We know AKA, let's not hide from the truth. Scoop (television presenter Scoop Makhathini) told us that AKA is on cocaine and Bonang is the one that got him onto cocaine. Scoop told us that, so we know that AKA is into hard drugs," he said.
Last week, the young man said Bonang is delusional over the R300k, and he's returned to social media to say he won't be paying a cent.
Rea Gopane says he won't paying Bonang Matheba. pic.twitter.com/YDlepJmRdU

— Musa Khawula (@MusaKhawula) January 30, 2022
The media personality released an official statement after winning the case against Rea.
It is with a great deal of humility that I acknowledge and welcome the vindicating and ground-breaking ruling by Judge Malindi of the High Court of Johannesburg, South Africa on 27 January 2022.
Following several false and defamatory attacks on my reputation by a certain Mr Gopane, and only after two written requests to desist which were ignored, I instituted an action for compensatory damages in the Johannesburg High Court.
After hearing an argument relating to the unlawful conduct of Mr Gopane the court upheld my claim for damages, and in a precedent-setting judgment, ordered that Mr Gopane pay damages in the amount of R300,000 plus the legal costs of the action.
I trust that this judgment be a lesson to individuals lke Mr Gopane that there are consequences for abusing public platforms to defame and humiliate others.